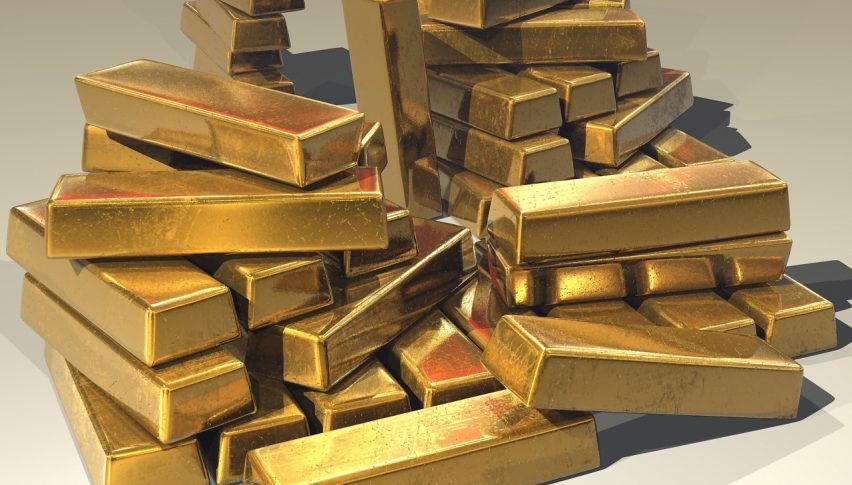 Is Gold at Risk of a Fall?
Gold has been surging in recent months as a dovish FOMC has been keeping a strong bid under the yellow metal.
However, as we hear from the FOMC this week, there could be a chance of some downside, if the outlook isn't as dire as the Fed had previously thought. Gold has been bullish recently but interestingly has been unable to break the most recent highs around the $1440-50 mark.
The Fed and Jerome Powell have been forced to wind back their recent rate hikes and now we go into this week's meeting with an overwhelmingly high chance that we will see a cut. The thing for us to then watch out for will be what the outlook is going to be on future cuts this year.
Up until this week, it was broadly expected that we could see multiple cuts with some even hinting it could be a 50bp cut this time around. But as the economic data has improved in recent times, so too has the case for a less-dovish outlook.
GDP data released on Friday pointed to a better than anticipated economic situation and we have also seen strong job's growth in the last few months, which was higher than many had predicted.
We also have to remember that the FOMC is also only looking at 'tactical' rate cuts. In a short-term bid to support the economy. While those mentioned data points have been good, there are others that are still struggling. There are also many areas in the US that are under pressure.
In terms of the technicals, we are making a series of higher lows. So despite failing at 1440-50 on the last push higher, we are still in what I would consider a bullish pattern.
The 1400 level is now taking an even higher level of importance that it previously had. Now 1400 not only represents a key round-number level, but it is also the most recent swing low.
So if we do see a less dovish outlook than what many have been expecting, that could see some weakness in GOLD and that might send price through that 1400 mark. That would be a big bearish indicator and would spell trouble for the bulls.
On the others side of the equation, if we do get a dovish outlook and gold pushes higher, then we need to hold that breakout area from 1440-50.
Either way, we are likely to see some volatility in gold this week and it will be a very interesting week for the yellow metal.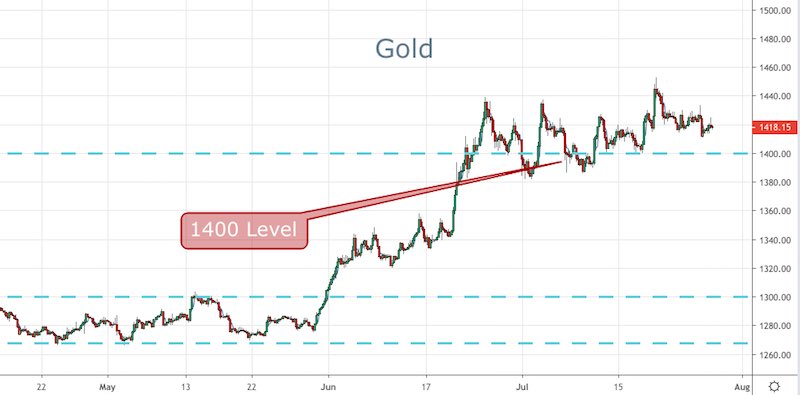 Yesterday the CPI numbers from European countries showed a slowdown, so today's headline Eurozone inflation numbers should be soft as well
1 day ago