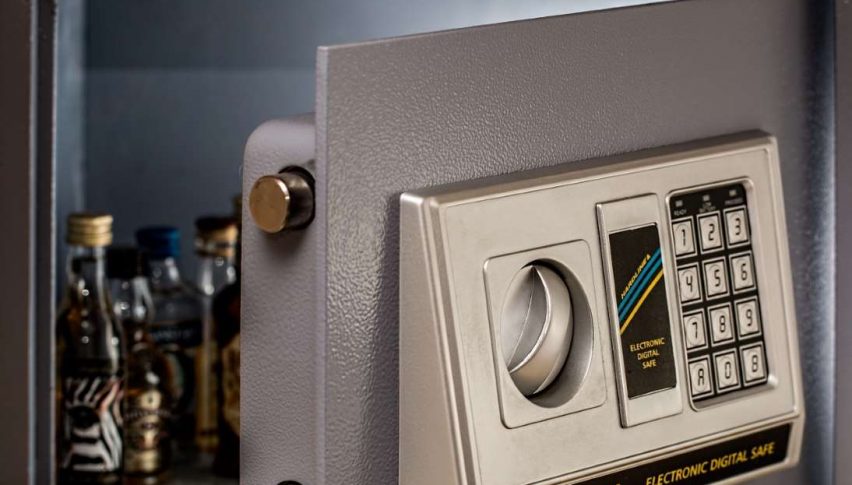 Safe-Havens Spike Ahead Of The Weekend
Safe-havens are back in style, as traders search for a port in the Trump Twitter-fueled storm. Since Thursday afternoon's 10% China tariff announcement by U.S. President Trump, safe-havens have quickly become go-to assets. Gold, the Swiss franc, and Japanese yen have all gained ground amid heavy bidding.
One of the biggest movers among all safe-havens has been the Swissy. Featuring a bearish plunge of more than 70 pips, the USD/CHF has crashed through daily support levels and doomed one of my trade recommendations from Thursday. It just goes to show that no matter how solid a trade may look to be, a surprise event can destroy its shot at hitting the take profit.
Safe-Havens Bang Higher As Weekend Bell Nears
With only a few hours left in the trading day, traders appear ready to go home decisively risk-off. U.S. indices are firmly in the red, with GOLD and the Swiss franc on the rise.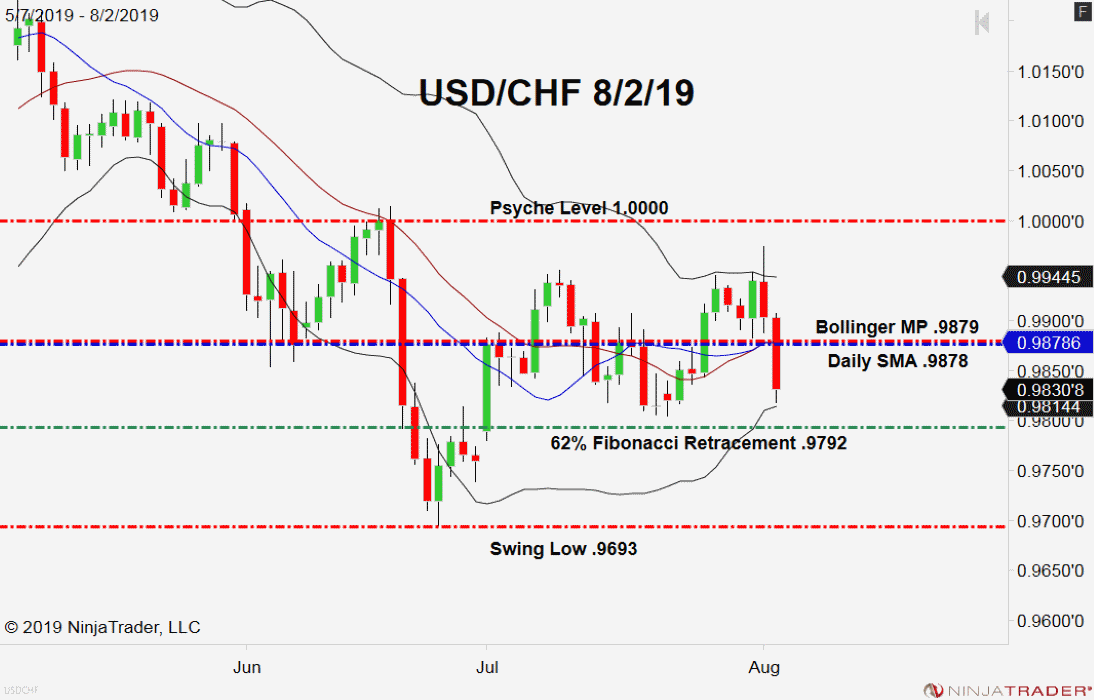 For the USD/CHF, there is one level worth watching very closely for the rest of today and into next week: 
Support(1): 62% Fibonacci Retracement, .9792
Overview: Since Wednesday's FOMC interest rate cut, it has been all downhill for the USD/CHF. A prevailing "one-off" sentiment toward rate cuts coupled with fresh trade war strife haven't done the U.S. markets any favors. Subsequently, the Swiss franc has put on a show vs the Greenback.
Going into next week, it will be important to remember that institutional capital has bought dips in U.S. stocks all year long. If we see this strategy dominate Wall Street on Monday ― and it very well may ― safe-havens are likely to once again take a backseat to equities.
Consumer inflation CPI started increasing again last month, while USD/CHF is facing the 100 daily SMA as resistance above
2 days ago
USD/CHF is testing the previous support above 0.91 after the GDP report released earlier this morning from Switzerland
1 week ago