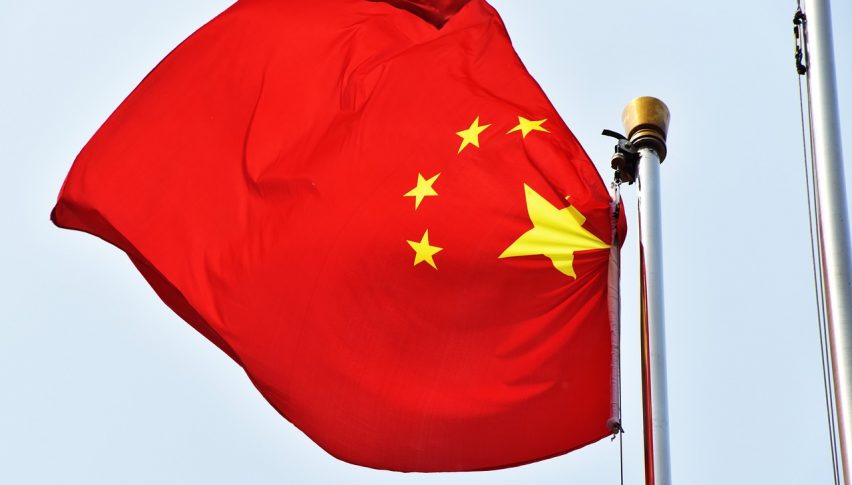 Chinese Industrial Production Misses the Mark
Posted Wednesday, August 14, 2019 by
Rowan Crosby
• 1 min read
Just when we thought the Chinese economy was about to get a break, we've seen a miss on some top-tier data.
Industrial Production has come in under expectations at 4.8% vs 6.0%. The data was also down from the prior of 6.3%.
We've also seen retail sales miss as well coming in at 7.6% vs 8.6%.
The impact was immediately felt in the AUD/USD as it dropped quickly. The Aussie was one of the big climbers yesterday after US President Trump decided to wind back some of the tariffs imposed against China. The move sparked a buying frenzy in risk assets including the SPX and WTI.
However, that looks like it might be long forgotten as more weak Chinese numbers are all but certain to weigh down markets today.
Wage Growth
Earlier in the session, there was some good news for the Aussie economy, with wage growth climbing higher than expected. As I've been talking about a bit, the state of the jobs market has been a key consideration for the RBA who have linked their monetary policy to a rise in the jobless rate.
So wages increasing is a good sign that the excess capacity in the jobs market is slowly getting taken up. Tomorrow we get the official jobs report and all the focus will be on the jobless rate. Last time around there was a slight uptick in seasonally adjusted jobs, but the RBA sure would like to see an increase in the headline if nothing else.
Technically, the AUD/USD is still below the 0.6800. Despite all the positivity yesterday, price still failed at that level, making me even more confident in a short underneath that level at the moment. Clearly, much will depend on tomorrows result though so tread carefully.