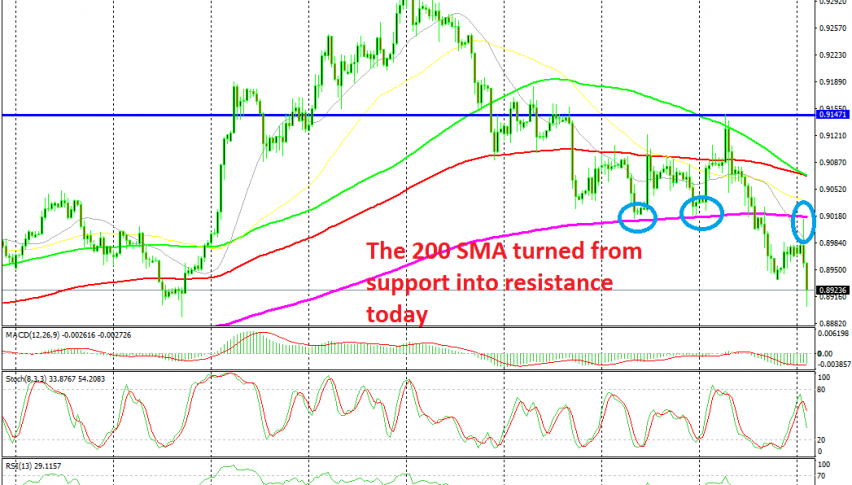 The Trend has Clearly Shifted in EUR/GBP as MAs Turn From Support Into Resistance
EUR/GBP used to be pretty bullish during summer, as this pair climbed more than 800 pips in three months. The no-deal Brexit scenario sent the GBP tumbling lower, breaking below 1.20 briefly and, as a result, EUR/GBP made considerable gains.
But, Brexit became even more complicated and now there are hopes that the UK might get another extension of Article 50 until the end of January. Those hopes have helped the GBP recently and this pair has now turned bearish, having lost around 400 pips so far from the top.
The big round level at 0.90 held as support in the last two weeks, being helped by the 200 SMA (purple) on the H4 chart. But, that level was broken last Thursday and the 200 SMA turned into resistance immediately. In fact, that has been the case with this pair in the last few weeks – the moving averages which used to provide support and push the price higher have all turned into support once broken to the downside.
This tells us that the trend has now turned bearish and selling this pair on pullbacks against moving averages is the safest way to play it. We missed the opportunity this morning at the 200 SMA, but will wait on another opportunity to sell this pair.