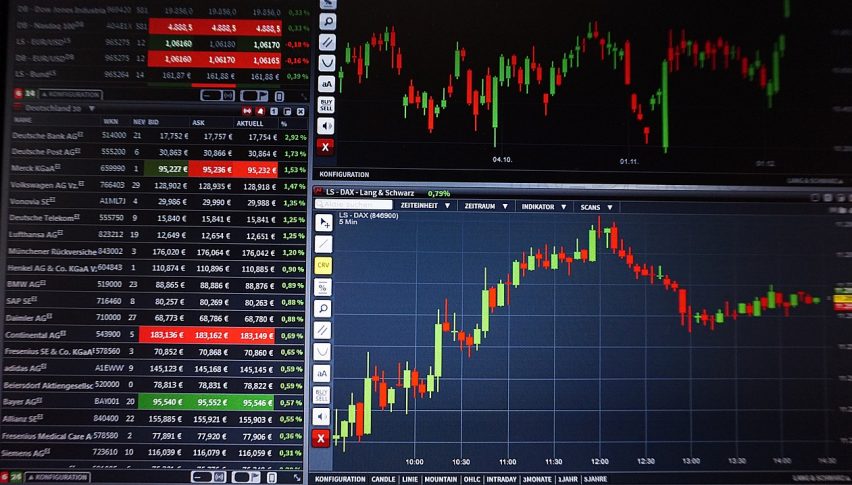 Another Lackluster Open For U.S. Equities
After a strong first week of September, equities bulls are hesitating a bit as mid-month trade approaches. A weaker-than-expected open has been the order of the day, with the DJIA DOW (-42), S&P 500 SPX (-12), and NASDAQ (-55) fading on the bell.
On the economic news front, there are a few things worthy of note for the U.S. session. Apple Inc. is making headlines with the scheduled release of its new iPhones later today. As far as official metrics go, the Redbook Index (September 6) showed monthly gains, but lagged on a yearly basis. Momentarily, the JOLTS Job Openings numbers from July will be released to the public.
All in all, it is shaping up to be another modest day on the news front for U.S. equities. We will see if the action picks up as the session wears on.
U.S. Equities Lag On The Opening Bell
Today's weak open has furthered Monday's noncommittal tone toward equities. However, values are still in long-term bullish territory. Back-to-back big weeks for the September E-mini S&P 500 have brought previous all-time highs into view.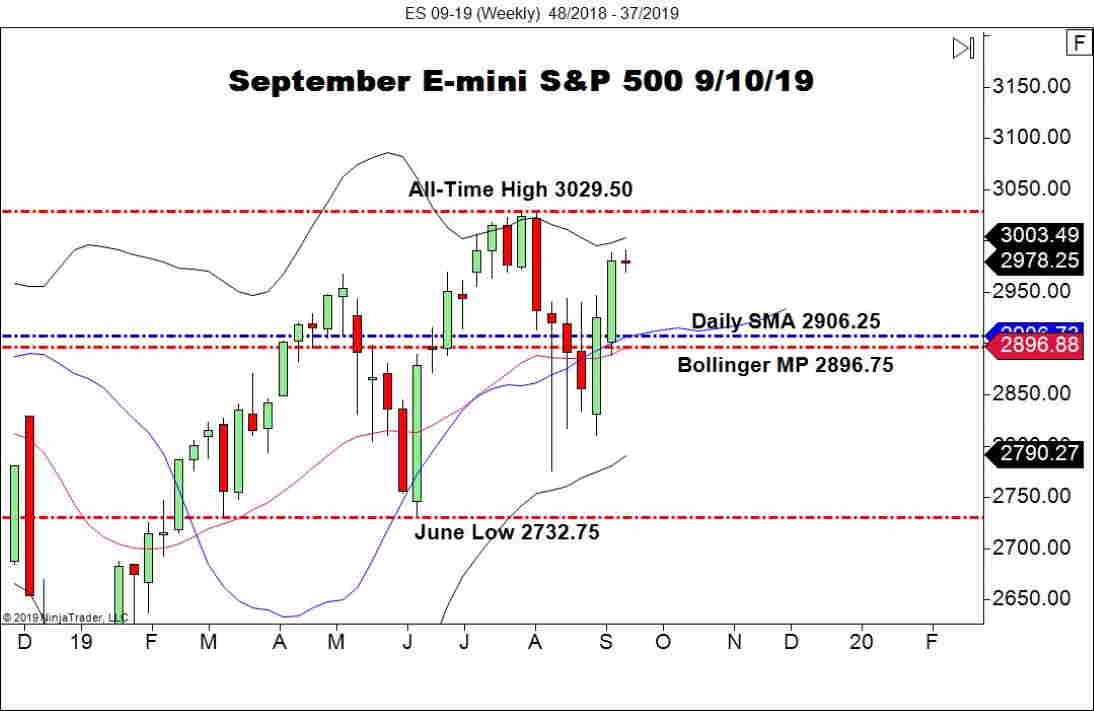 The weekly chart for the September E-mini S&Ps gives us a good idea of exactly where equities currently stand. Given that the markets are anticipating more FED dovish policy, new all-time highs by the end of the month shouldn't come as much of a surprise. 
Here are two levels worth monitoring for the remainder of the week in this market:
Resistance(1): All-Time High, 3029.50

Support(1): Daily SMA, 2906.25
Overview: Given the strength of the previous 14 sessions, some sort of retracement from current levels is likely. However, if this week's U.S. CPI and PPI reports underperform, stock traders may bid equities ahead of next week's meeting of the FOMC.
Stock markets are looking very bearish today, with bank shares leading the way down as the fears resurface again
4 weeks ago