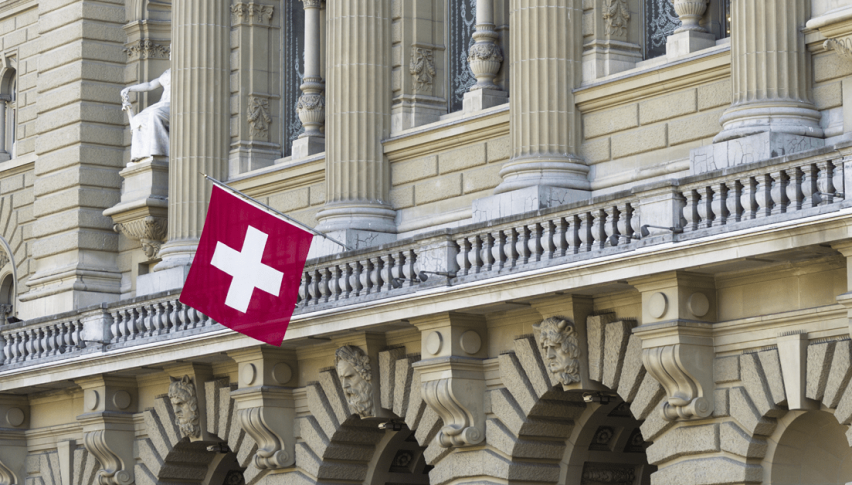 USD/CHF Posts Vicinity Test Of Par (1.0000)
Posted Thursday, September 19, 2019 by
Shain Vernier
• 2 min read
Over the past 24 hours, central banks have driven heavy action to the USD/CHF. Beginning with Wednesday afternoon's FED Interest Rate Decision, through the SNB Monetary Policy Assessment during the U.S. overnight, volatility has hit the Swissy. As a result, rates have put in a proximity test and rejection of par value (1.0000).
There are few forex market drivers as important as interest rates and monetary policy. Here is a quick recap of the latest rate adjustments for the FED and SNB:
Event                                              Actual     Projected   Previous
FED Interest Rate Decision          2.00%        2.00%           2.25%
SNB Interest Rate Decision         -0.75%      -0.75%           -0.75%
In many ways, both the FED and SNB are accounting for the uncertainty surrounding Brexit. Each bank is taking an accommodative approach until the storm passes and a clearer picture of future U.K./E.U relations emerges.
At this point, the Greenback is faring a little better than the CHF in the challenging environment. The past month has brought a 300+ pip rally and charge toward par value. However, given the jam-packed slate of key Brexit events scheduled for October, the USD/CHF may be experiencing the calm before the storm.
USD/CHF: Technical Outlook
In a Live Market Update from earlier this week, I issued a short trade recommendation from just beneath par value in the USD/CHF. While the .9989 entry was a six pip miss, price action has driven lower as expected.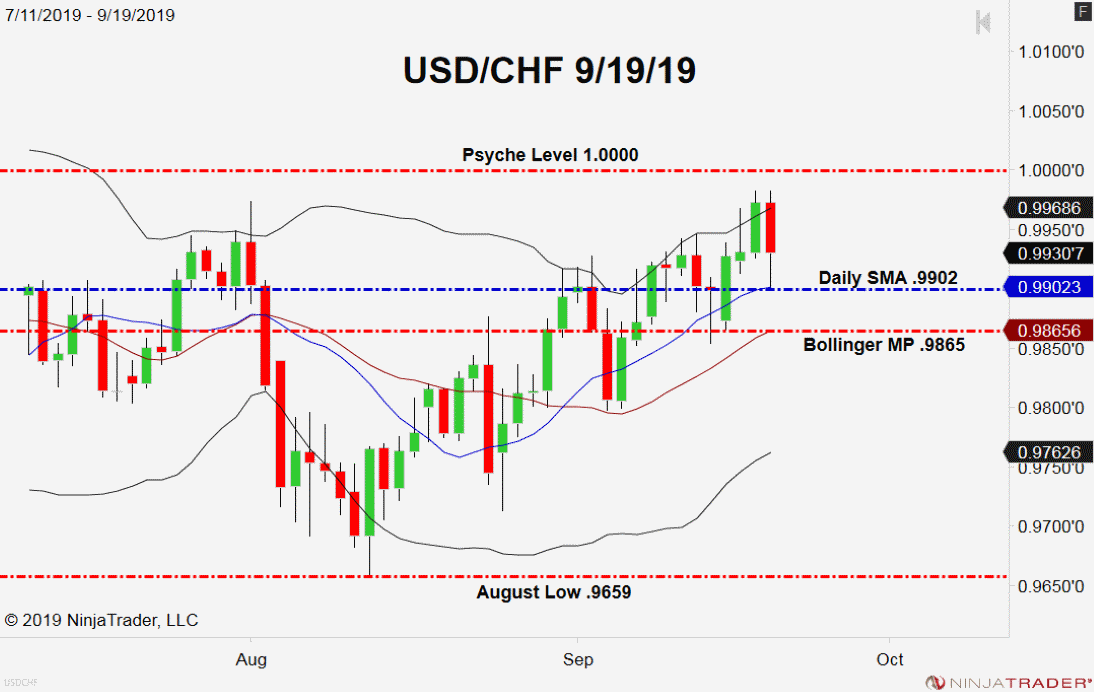 Here are the key levels to watch in this market for the near future:
Resistance(1): Psyche Level, 1.0000

Support(1): Daily SMA, .9902
Overview: Following the central bank activity, it is a challenge to determine which way the USD/CHF may be heading. Factor in growing Brexit angst and the long-term outlook breaks down dramatically.
For now, it appears this market is setting up an extended value area between the psyche levels of 1.0000 and .9900. If we see the pattern extend into the daily close, then fading these levels toward the mean (.9950) may prove profitable in coming sessions.