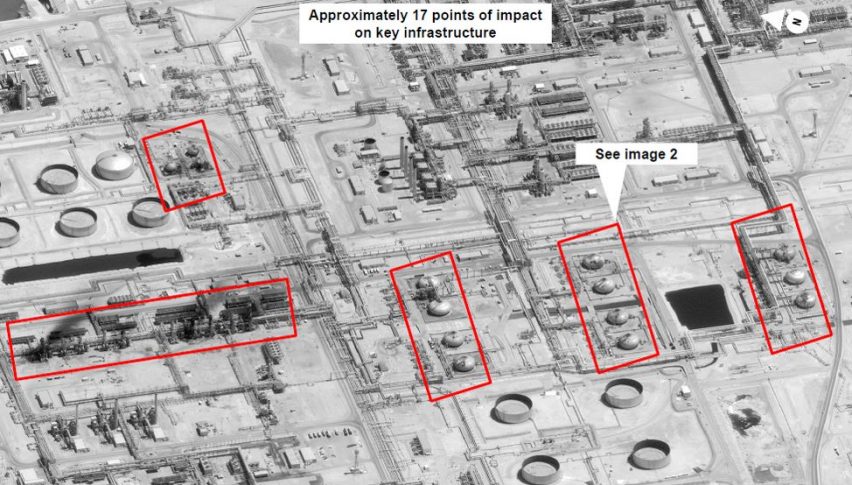 Saudi Arabia Oil Attacks – Everything You Need to Know
Posted Sunday, September 22, 2019 by
Arslan Butt
• 3 min read
What's up, fellas.
On Saturday, September 14, the drone attacks on Saudi biggest oil fields, Khurais and Abqaiq, critically obstructed the global energy foundation, causing a massive surge in the oil prices. It's been over a week since the Saudi Arabia oil field attacks, but the crude oil market is still to cover the gap in prices triggered on Monday, September 16.
At the moment, the market sentiment regarding crude oil prices remains pretty mixed. Half of the market is expecting further bullish trends, while others are planning a bearish bias in oil prices.
In this update, we are going to review what has happened last Saturday, parties responsible for the attack, impact of the attack on Saudi Arabia and the global crude oil supplies. Lastly, we will analyze the technical side of crude oil to determine its crucial trading level and potential upcoming trends.
September 14, the Attack Day – What Has Happened
Saudi tankers and pipelines have seldom been attacked across the preceding two years. But the attack of September 14 in eastern Saudi Arabia is a massive deal.
On Saturday at 3.31 am and 3.42 am, a loud explosion exploded at Khurais oilfield and Abqaiq processing plant, which are also known as Saudi's crown jewel. Both these are controlled by the country's state-owned oil company, Saudi Aramco.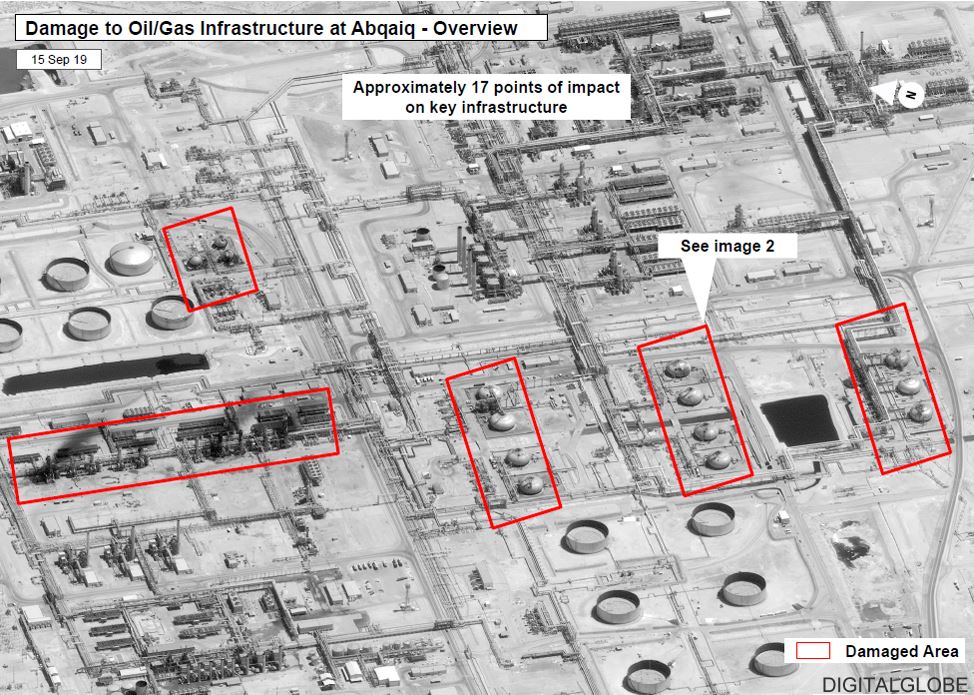 The drone attack set the facilities on fire that needed several hours to extinguish and seem to have produced notable disaster. Saudi oil ministry experts stated the oil output had been obstructed by roughly 5m barrels a day – almost half the kingdom's expected production of 9.7m barrels and 5% of the global output.
Saudi Oil Attack – The Responsibles
Although it's not something we generally cover in our updates, just for the sake of a quick idea, the Houthis claimed responsibility for the attack.
Who are Houthis?
The Houthis are Iran's aligned rebel army that have been battling a Saudi-led armed alliance in Yemen for the past four years.
According to the United Nations, the Houthis obtained much more powerful drone technology which has enabled them to lock targets up to 1,500km away. Saudi's Abqaiq is around 1,000 km of Houthi-held region.
Col Malki told the Saudis are still "working to know exactly the launch point". However, as per the evidence shared at a defense ministry press briefing, the strikes were ejected from the north and were "unquestionably sponsored by Iran".
Saudi Oil Attack – Impact on Oil Production & Prices
Production – Saudi oil ministry experts stated the oil output had been obstructed by roughly 5m barrels a day – almost half the kingdom's expected production of 9.7m barrels and 5% of the global output.
Prices – On September 16 morning, the crude oil market opened dramatically higher, placing a gap of around $6.5 or 658 pips.
Crude oil prices then slipped back to about $58.45 per barrel after Donald Trump vowed to deliver some of America's oil reserves, to cover up the shortfall from Saudi Arabia.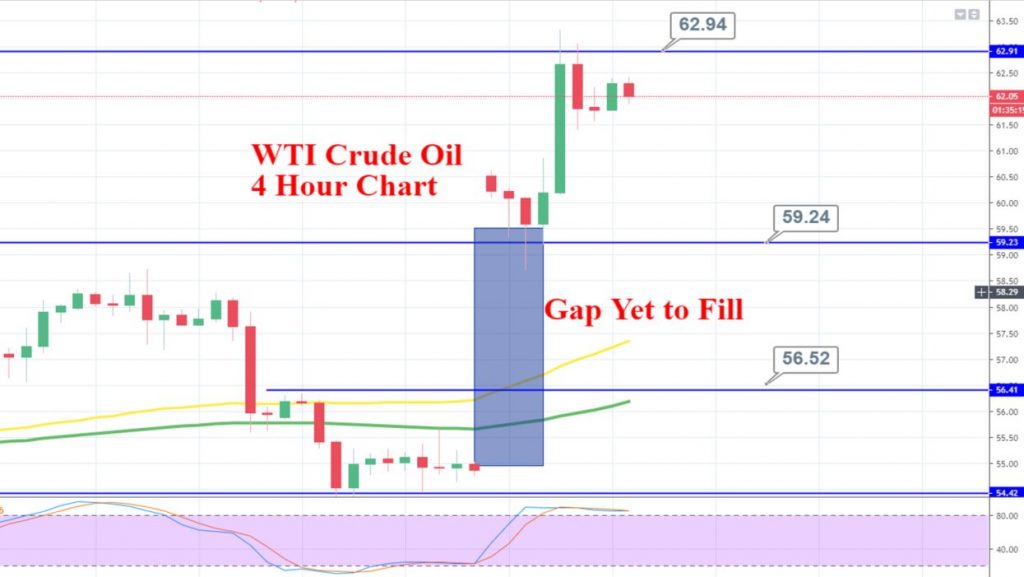 Moreover, according to the latest updates Saudi Aramco is expecting to resume full production by the end of September from Khurais. Consequently, the bullish oil sentiment is shifting, and investors seem to trade oil with a bearish bias.
WTI Crude Oil – What to Expect Next?
Speaking of the technical side, crude oil has completed almost half of the gap, falling from $61.30 level to $57.65. This level also marks the 61.8% Fibonacci level, and it has extended reliable support to U.S. Oil throughout the week.
The bearish breakout of $57.65 support zone can extend bearish rally until $56.25 and $54.45. In between these two levels, the 50 and 100 periods EMA may extend support at $57 area.
On the upper side, the violation of $59.30 level can drive further buying until $60.80 and $62.90 levels.
The RSI & Stochastics are steady around 50, signaling a neutral bias among traders. Investors will be looking for fresh updates on crude oil to determine its upcoming trends.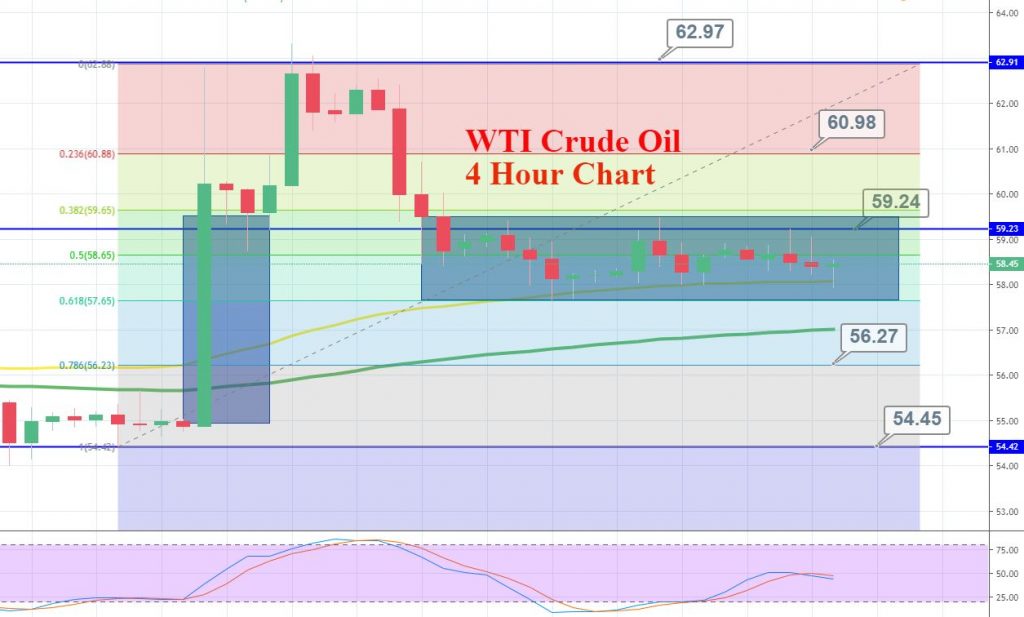 WTI Crude Oil – Weekly Technical Levels
Support Resistance
56.12 62.1
53.87 65.82
47.89 71.79
Key Trading Level: 59.84
WTI Crude Oil – Weekly Forecast
Crude oil is expected to trade weaker bearish below $59.84 area up to $56.25 and $54.45. Whereas, the bullish breakout of $59.84 may extend bullish trends until $60.80 and $62.90 levels.
That's áll for now. I hope you like and enjoy this update. Do share your feedback and comments in the comments section below. Have a great week ahead!