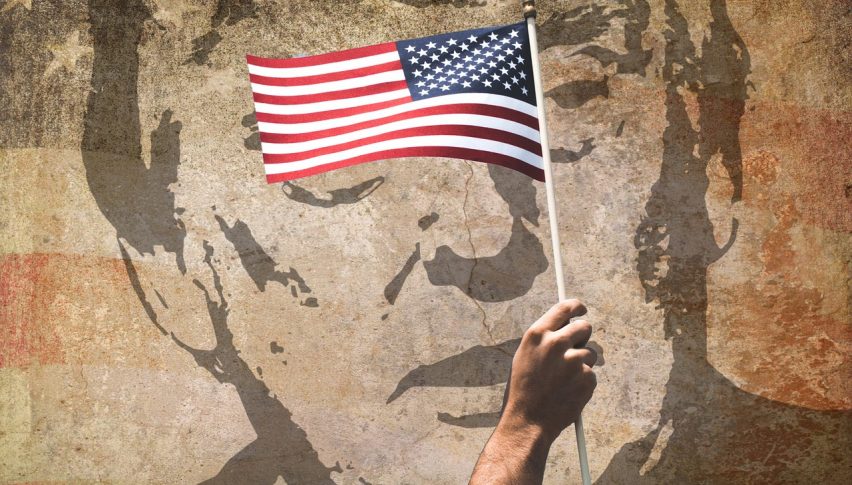 Trump Impeachment Impacts Stocks
Posted Thursday, September 26, 2019 by
Shain Vernier
• 2 min read
U.S. stocks have opened the session mixed, with investors watching impeachment proceedings against President Trump with interest. As a result, the DJIA DOW (-23), S&P 500 SPX (-7), and NASDAQ (-37) are hovering near flat. Without a doubt, questions surrounding a possible Trump impeachment are having a profound impact on the markets.
At this hour (10:00 AM EST), testimony by the acting U.S. Director of National Intelligence is taking place in front of select House of Representative officials. Although only in the early stages, the proceedings appear to be an argument over semantics more than anything else.  
For the moment, the picture is unclear whether Trump committed an impeachable offense in his phone conversation with Ukrainian leadership. However, there are a few things we do know. First, it looks like securing the 218 votes needed for impeachment in the Democratically-dominated House of Representatives is doable. Second, it is highly unlikely that ⅔ of the Republican Senate will vote to convict the POTUS of any impeachment charges.
These proceedings appear to be the first shots in the upcoming Presidential Election of 2020 and not much more. The only real thing that will come from the Congressional standoff is likely to be extended periods of market uncertainty.
S&P 500 Flat Amid Trump Impeachment Investigation
It has been a whipsaw week for the S&P 500, dominated by talk of a possible Trump impeachment. Accordingly, the December E-mini S&P 500 is holding firm just above daily support.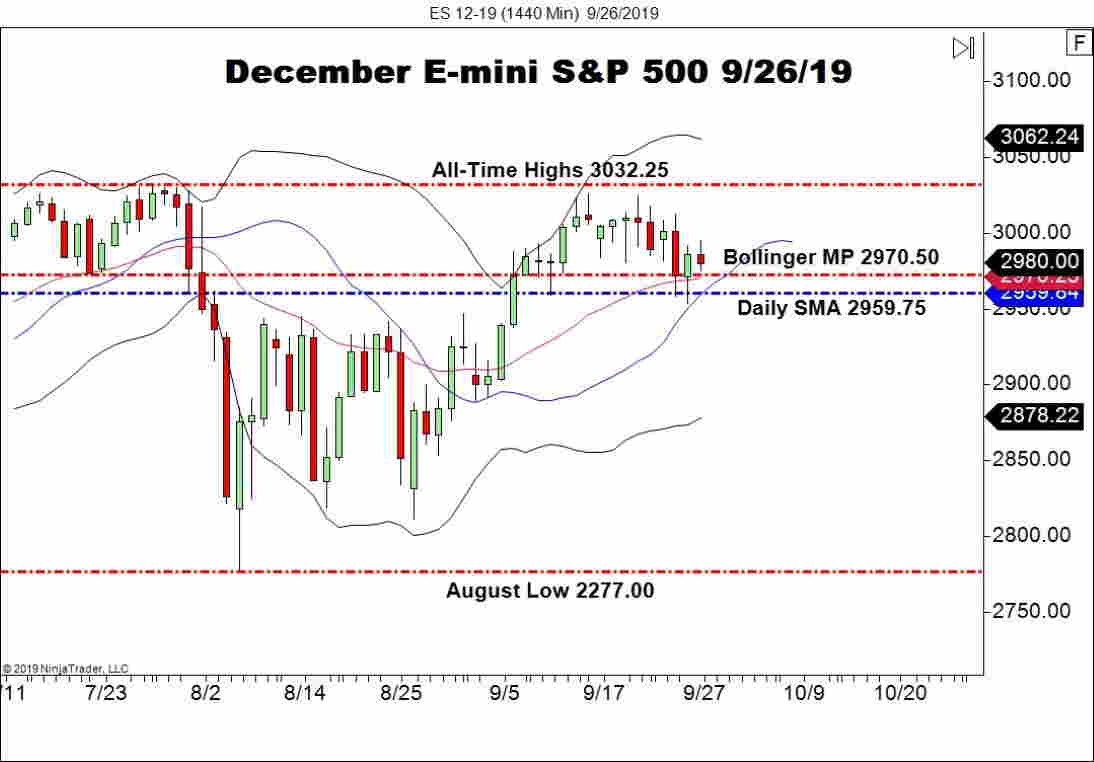 Overview: The bias toward the S&P 500 remains bullish, but is on shaky ground given the Trump-driven news cycle. In the event we see a bombshell headline regarding impeachment come across the wires, this market is capable of plummeting rapidly. If you are trading the U.S. indices, it may be better to wait and see the outcome of today's Congressional testimonies before becoming involved.
Stock markets are looking very bearish today, with bank shares leading the way down as the fears resurface again
1 month ago
Safe havens such as Gold and the JPY have been taking advantage of the financial troubles with the ban king system and lower FED rate odds
3 months ago