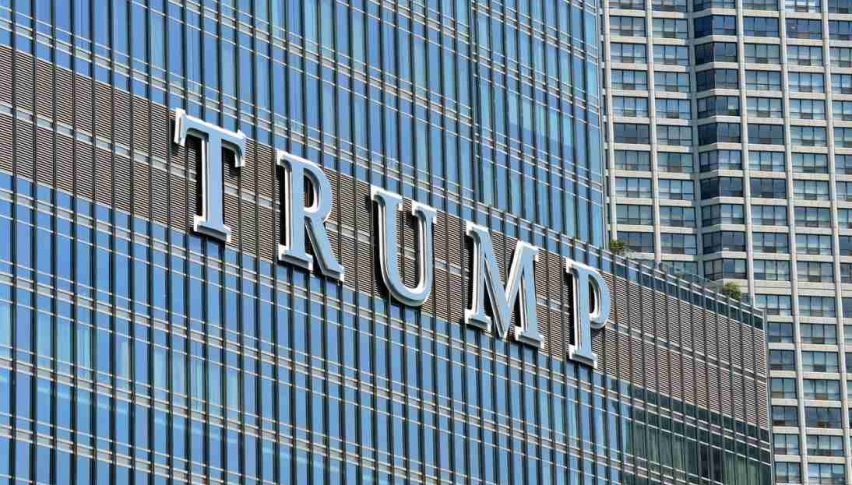 A Flat Week For U.S. Stocks
This week has been a see-saw affair on Wall Street for U.S. stocks. The lead story driving the choppy price action is the brand-new investigation into U.S. President Trump and impeachment proceedings brought forth by the House of Representatives. As a result, equities players have taken a big step back from risk as the situation evolves.
For Friday's early action, moderate bids are hitting the market. During the first half-hour of trade, the DJIA DOW (+31), S&P 500 SPX (-1), and NASDAQ (-28) are mixed. Although sentiment is mostly positive, it is better described as "tentative."
During the U.S. pre-market, Nondefense Capital Goods Orders (August) hit newswires. The number came in surprisingly weak at -0.2%, beneath both expectations and the previous release. While there was a slew of other figures made public this morning, this one was the headliner. Thus far, U.S. stocks have taken a measured response to this negative piece of data.
U.S. Stocks Post A Tight Week Of Action
It has been a tight week for U.S. stocks as trade war optimism has been offset by impeachment angst. The reaction has been predictable as the markets are in a holding pattern, especially December E-mini DOW futures.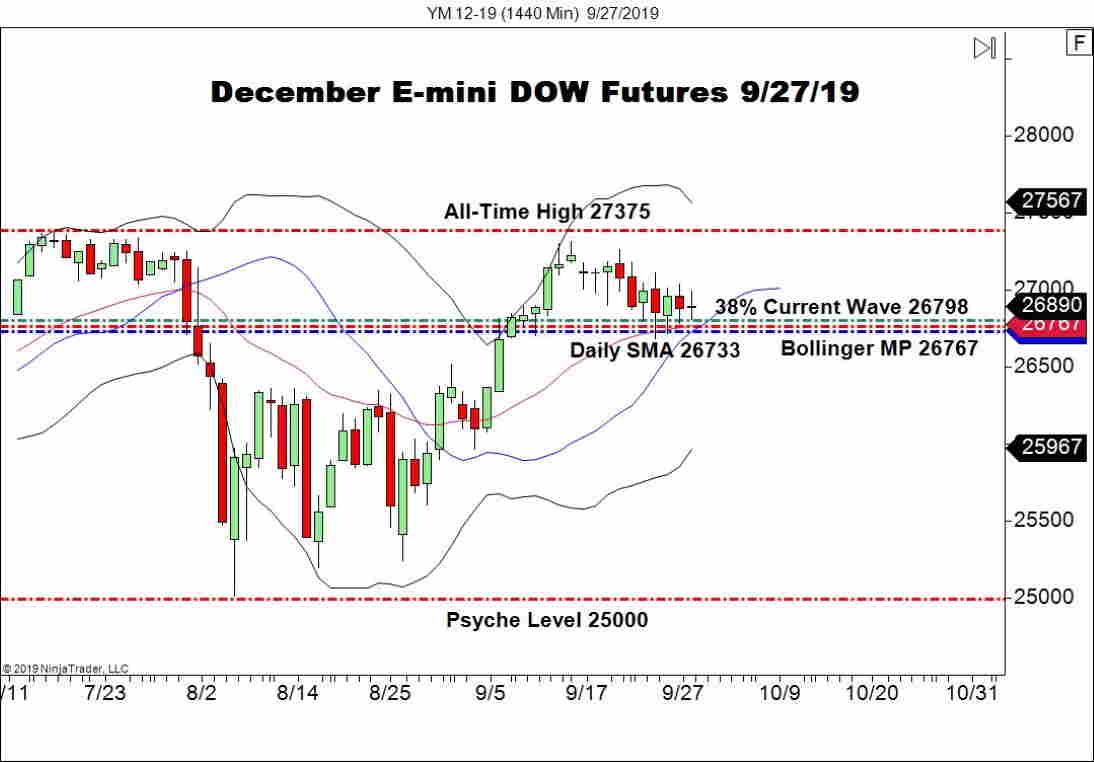 Overview: For the time being, U.S. stocks are hanging tough in bullish territory. The DOW is above daily support and only about 850 points away from all-time highs. 
In reality, this is a pivotal time for the indices. Prices can go either way ― if impeachment buzz grows, there is likely a correction brewing; if the investigation fizzles, then we will see new all-time highs very soon. Either way, there is a very good chance that some fireworks are in store for October's kick off on Tuesday.