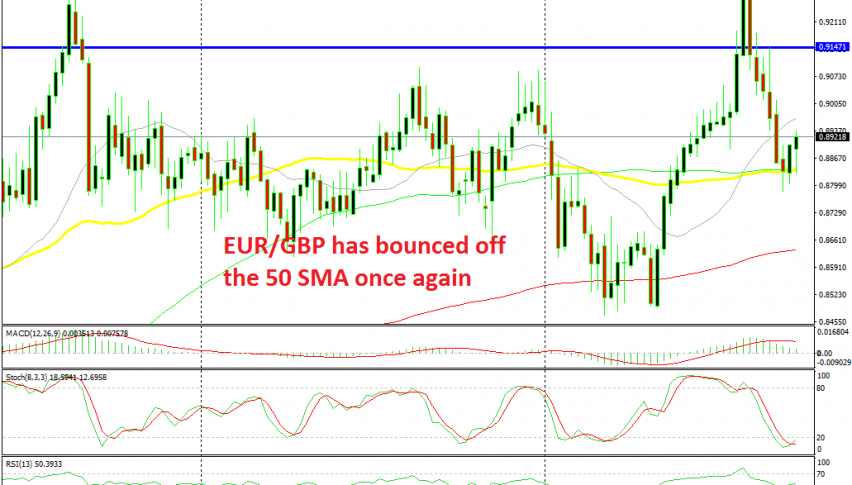 Is This the End of the Retreat for EUR/GBP?
EUR/GBP has had a very interesting year so far. It turned bearish in Q1, declining from around 0.90 to below 0.85. But, this pair made a swift reversal down there and turned quite bullish in Q2 and in the following weeks, until the middle of August, when it reached above 0.93.
Although, during the last several weeks until the middle of September we saw another reversal, this time to the downside. The price dived back below 0.90 once again, falling below 0.88 as well, which means that EUR/GBP lost more than 500 pips during that time.
The deteriorating economy in the Eurozone has turned the European Central Bank (ECB) pretty dovish, which in turn, has turned the Euro really bearish. The GBP, on the other hand, had some good times during the same period, hence the decline in EUR/GBP.
But, it seems that the decline might be over for this pair. EUR/GBP is severely oversold on the weekly chart, as the stochastic indicator shows. Besides that, the 100 SMA (green) which has provided support before is doing that job again, aided by the 50 SMA (yellow) as well. The last two weeks have been bullish for this pair, so the bullish reversal might be already underway.