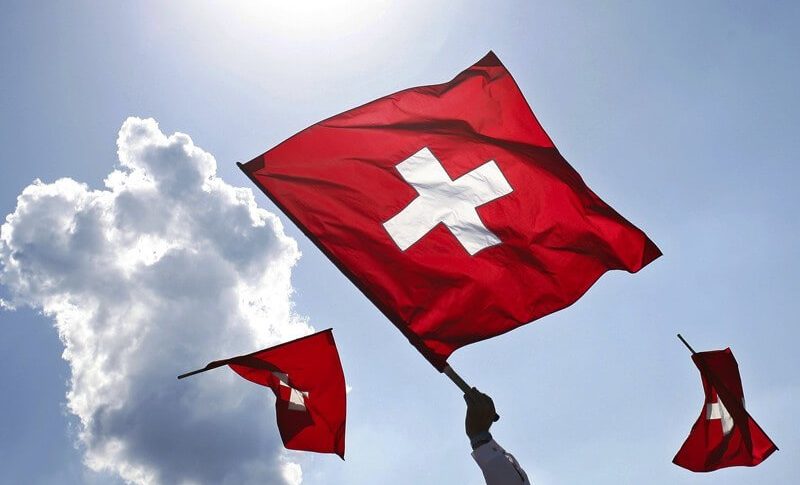 USD/CHF Stalls Out Under Par
Due to a variety of fundamental developments, today has brought whipsaw conditions to the safe-havens. Trade war optimism, a timely FED announcement, and a fierce equities rally have traders going risk-on to close the week. One result has been the USD/CHF challenging par value.
Earlier today, the U.S. FED announced an extensive bond-buying program designed to further QE efforts. The FED stated that it is going to buy $60 billion of T-bills every month until Q2 2020. This move has had a moderate impact on the USD, with rates hanging in mostly negative territory vs the majors. In the case of the USD/CHF, it looks like safe-haven appeal is gaining steam as the closing bell nears.
USD/CHF Reverses Beneath Par
Over the past week or so, we have talked about the importance of the .9900 to 1.0000 value area in the Swissy. This assessment has proven true time and again, as the outer extremes of this range have set up as valid support and resistance.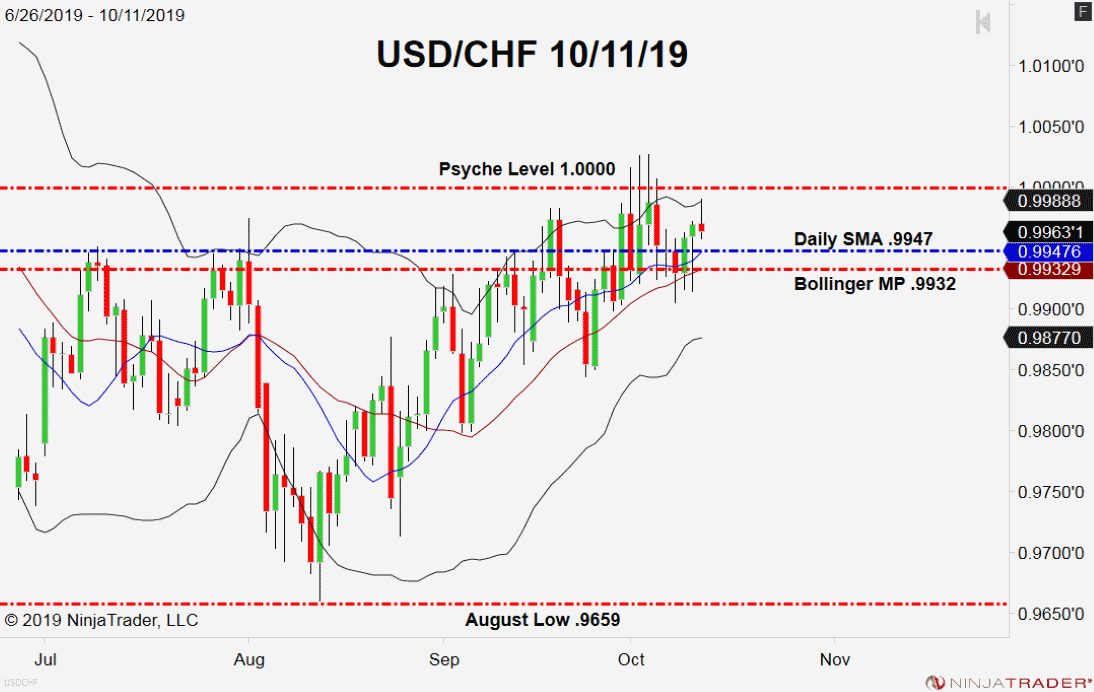 Here are the levels to watch in the USD/CHF ahead of the weekend break:
Resistance(1): Psyche Level, 1.0000

Support(1): Daily SMA, .9947

Support(2): Bollinger MP, .9932
Bottom Line: Until we see a breakout from the value area of .9900-1.0000 a strategy of fading the extremes isn't a bad way to trade the action. The approach is simple: buy the area around .9900 and sell the area of 1.0000. As long as your profit targets are conservative, these levels are very likely to generate low-risk, positive-expectation trade setups.
USD/CHF is testing the previous support above 0.91 after the GDP report released earlier this morning from Switzerland
6 days ago