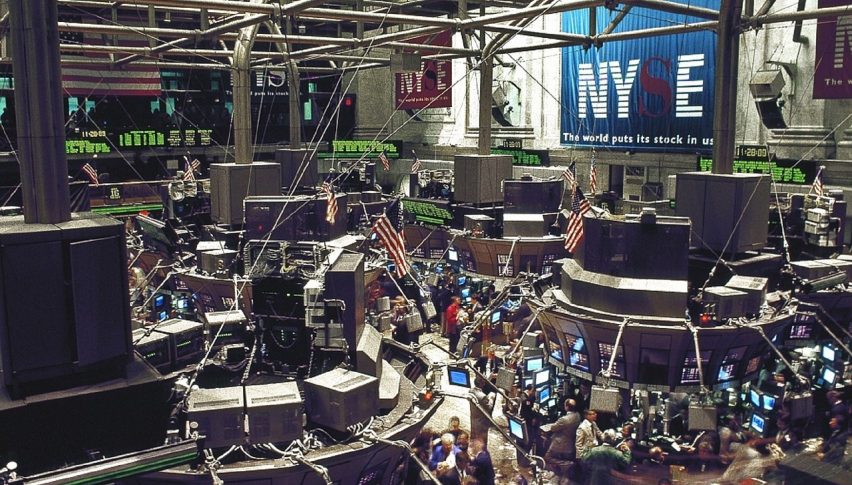 Stocks Can't Crack Record Highs: Levels
Posted Wednesday, October 23, 2019 by
Rowan Crosby
• 2 min read
Stocks have been doing their best in 2019 to try and break out to new highs. We've seen a number of attempts but they keep on falling short.
That was the story of the day on Tuesday as well, as the SPX finished the session lower. There were high hopes this time around, as one of the key events at the moment is, of course, the US earnings season.
So far results have been mixed, but by enlarge, during these periods we often see companies outperforming. That's simply because it is a far better management decision to under-promise and then over-deliver. In reality, that is the type of thing we see this time of year.
So despite some weakness in corporate profits, again there is plenty of room to run to the upside in individual names.
The other issue markets faced was the fallout from more Brexit worries. PM Johnson has failed again to try and make some progress with the UK Parliament. UK MPs vetoed his attempt to push his deal through parliament in time to exit the bloc next week. So for now, things are up in the air for the GBP/USD and that has weighed on worldwide markets to some degree.
Technicals
Looking at the charts for a moment, it's clear to see that there is not all that much progress being made. Price has fallen back to the all-important 3000 level and that has proven about right at the moment.
The news of the mini US-China deal didn't help price break out, but at the same time, it didn't fall away, during periods of turbulence.
The highs are sitting at around 3025 and that is the line in the sand for most traders. A break higher, will now likely need a big fundamental catalyst of some kind. ie. a trade deal.
To the downside, I feel the key support areas will offer good opportunities to get long. So 2840, 2880 or 2900.
Remember, investors are out of options when it comes to yield plays, given lowe rates worldwide. That continues to mean stocks are an appealing option and it will be a good opportunity to buy dips.