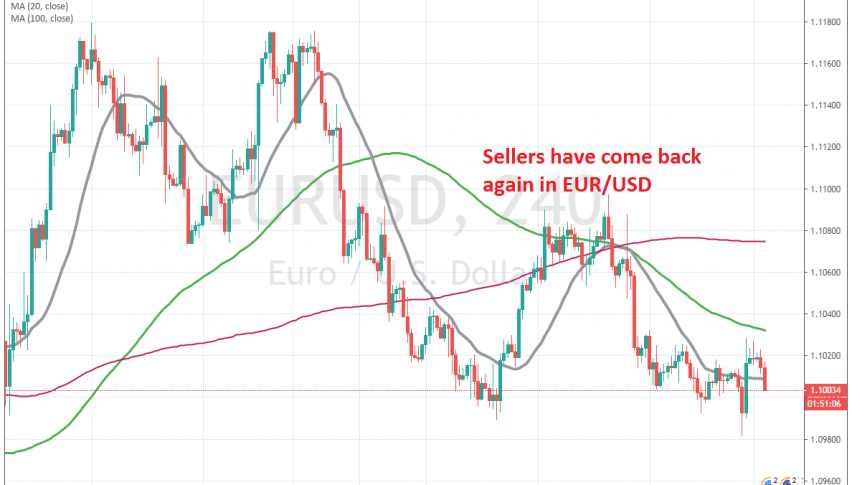 The Downside Prevails in EUR/USD, After Last Friday's Fake Jump
EUR/USD turned bearish again in November, after being pretty bullish in October on the back of sentiment reversal in financial markets, as well as some pronounced weakness in the USD. But, sellers returned again last month, as the economic weakness continues to bee pretty severe in the Eurozone, so the Euro has nowhere to run.
The price slipped lower, but found support at the zone surrounding the big level at 1.10. EUR/USD bounced off that support zone by the middle of November, but the sellers returned and pushed below 1.10 late last week. Although, on Friday we saw a bullish reversal and a 50 pip climb towards the end of the day.
It wasn't so clear whether EUR/USD was turning bullish or if it was just some cash flows at the end of the month. Now, it seems clear that the move on Friday was more of a position adjustment before the weekend and some month-end cash flows from international corporations. Today, EUR/USD has turned bearish and it is flirting with the big level at 1.10 again now. So, the downside is back in play in this pair and retraces higher should offer some good opportunities to sell.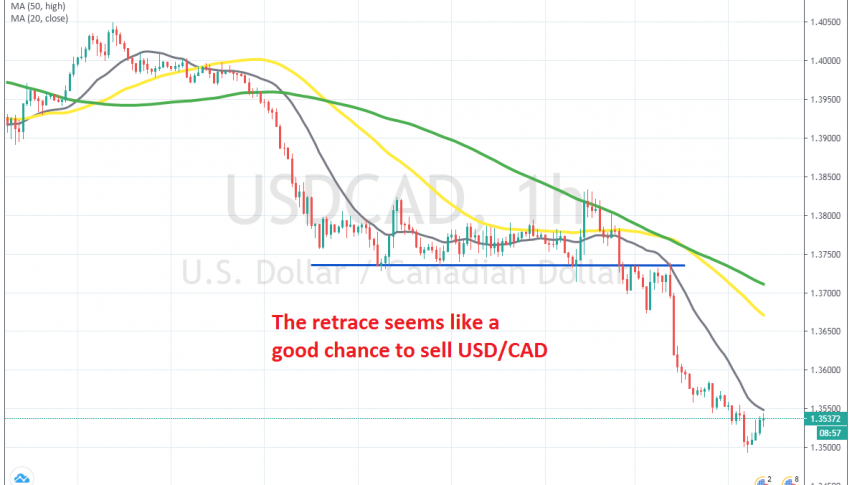 2 hours ago
Countries are starting to reopen now, hoping to salvage the tourism season
3 hours ago