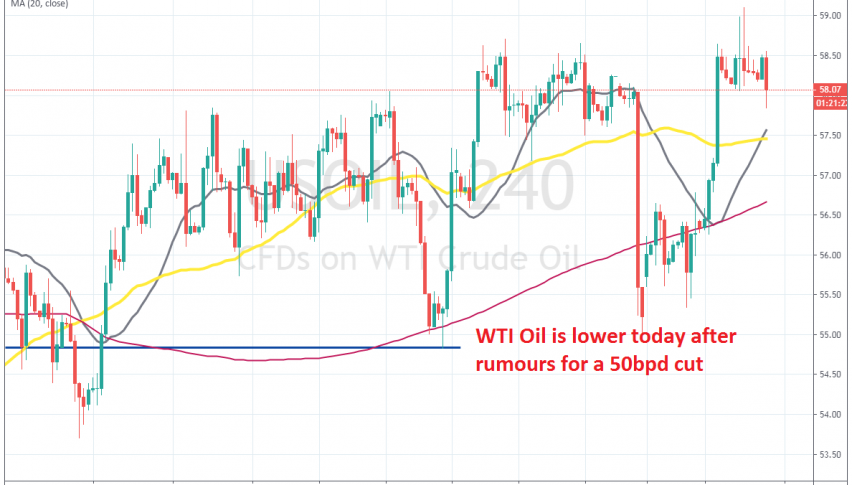 Crude Oil Doeasn't Seem Impressed by a 50k bpd Production Cut
OPEC+ countries are meeting in Vienna to discuss Oil output and prices as well. We have heard comments in the last few weeks, suggesting that the cartel will cut Oil production further, particularly from Saudi Arabia, but we also have heard opposing comments from other OPEC+ countries, most notably Russia. Earlier in the day, Saudi oil minister, Prince Salman Bin Abdulaziz made a few comments as below:
Market will have to trust us
OPEC is trying to show analysts that we're doing our job
World economy will continue to be well supplied
But further commitment will allow us all to benefit
OPEC+ aims to prove it will adhere to agreements
Later on, we heard rumours that OPEC+ ministers are said to have agreed to a deal to curb production further by 50k barrels/day. The closed session meeting is still taking place but as ever the case, the decision is already being leaked out. However, the 500k bpd additional cut is what has been anticipated over the past two days.
OPEC+ has already been cutting more than agreed before, so all this does is just bring the target level closer to actual production levels seen throughout this year. Crude Oil doesn't seem impressed by this decision to cut production by an additional 50k barrels, slipping nearly $1 lower earlier today.
The Russians don't seem happy with it though. The latest tweet by Amena Bakr, one of the more in-the-know journalists in covering oil and OPEC matters:
"Delegate tells @energyintel that Russian minister Novak is not happy with the proposed quota for the cut #OOTT
The FED has been dovish since summer last year, but now even doves like Bullard are turning less dovish
2 hours ago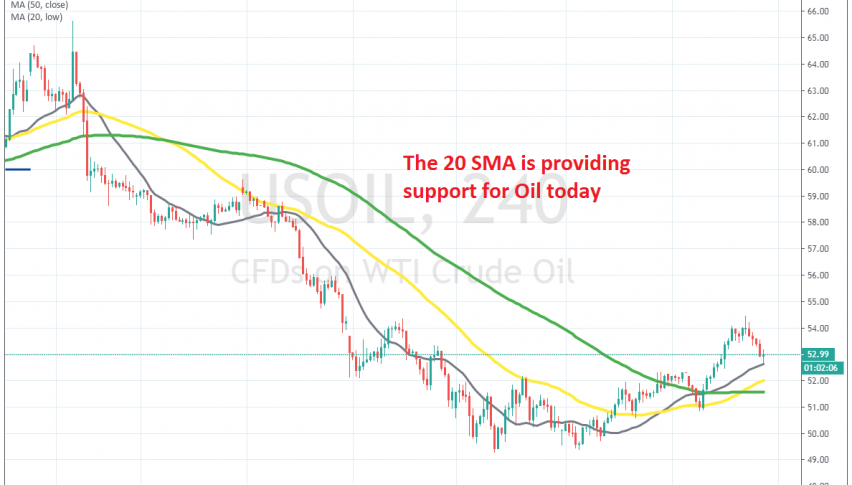 3 hours ago