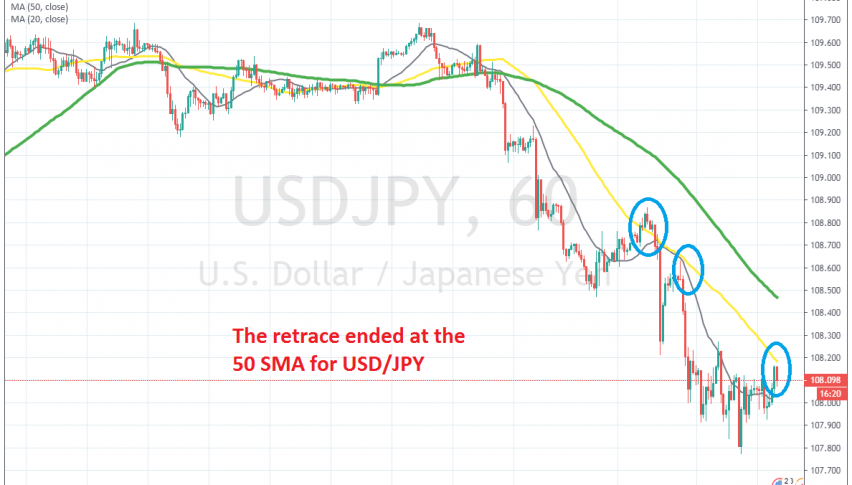 Selling the Pullback in USD/JPY at the 50 SMA
As I highlighted in one of my earlier posts today, USD/JPY has turned quite bearish. This pair was trading on a bullish trend since September as the trade war rhetoric cooled off, but it turned bearish in the last week of last year, initially due to year-end cash flows and then, the killing of the Iranian top military leader sent this pair diving lower.
The reversal was quite swift and the downtrend has been pretty strong during this time, as shown by the smaller moving averages which have been providing resistance and pushing the price lower. The 20 SMA (green) was pushing USD/JPY lower in the last few days of 2019.
Then the 50 SMA (yellow) came to the rescue in the first days of 2020. The 20 SMA came into play again after that, but today we saw a bigger retrace higher. However, USD/JPY is finding resistance at the 50 SMA again on the hourly chart. The retrace is complete now, so we decided to take this chance and open a sell signal in this pair. The price is reversing down again, so it seems like this will be a good trade.