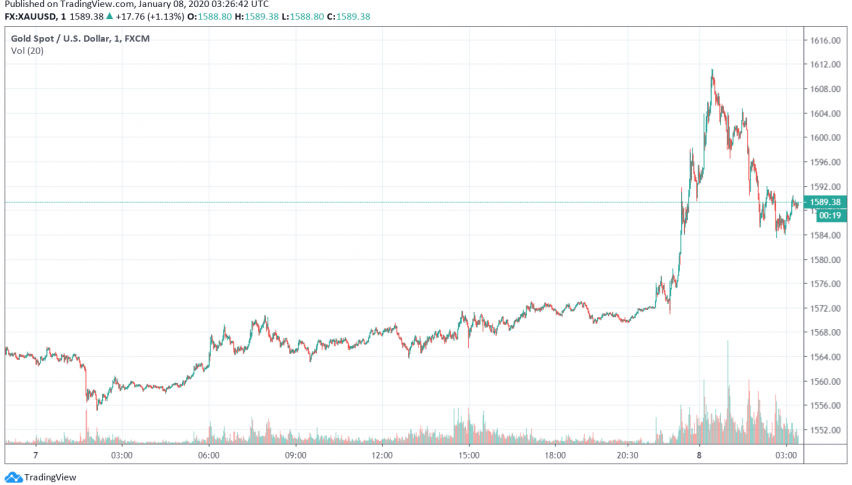 Gold Crossed $1,600 After Iran Launches Missile Attacks on US Troops in Iraqi Military Bases
Posted Wednesday, January 8, 2020 by
Arslan Butt
• 1 min read
Early on Wednesday, gold has slid lower after crossing the $1,600 mark following news reports about Iran launching missile attacks on US military bases in Iraq, in response the US killing its top military commander in a drone strike last week. At the time of writing, GOLD is trading at a little above $1,589.
The safe haven appeal of gold is back in the limelight over heightening geopolitical tensions in the Middle East after the US launched airstrikes against multiple locations across Iraq and Syria last week. The attacks resulted in the killing of Iran's top military commander and a senior leader of the militia.
Iran had vowed to retaliate against the US for this and has done so earlier today by firing ballistic missiles on Iraqi military bases where Us-led coalition troops were stationed. The US government has confirmed the attack but is yet to reveal details on the extent of damage suffered.
Gold is likely to remain bullish as long as tensions simmer between the US and Iran, or possibly lead to a full-blown conflict that could have a significant impact on global markets.