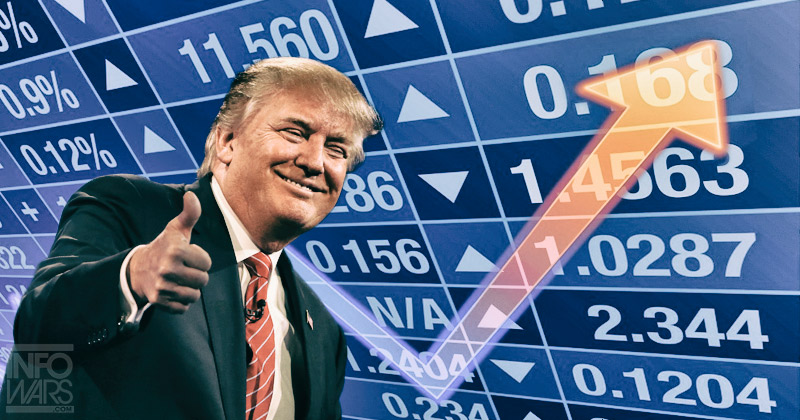 DOW, S&P 500 Post New All-Time Highs
U.S. stocks have been on the bull today, with the three leading indices posting new all-time highs. At the halfway point of the session, the DJIA DOW (+175), S&P 500 SPX (+15), and NASDAQ (+50) are trading in rarefied air. The positive sentiment is being attributed to dwindling mid-East tensions and a scheduled signing of the U.S./China Phase One trade deal.
Late Wednesday, China announced that its lead negotiator Vice Premier Liu He is set to travel to the U.S. on Monday to sign Phase One. This news prompted a strong Wednesday close and this morning's bullish Wall Street open. Bids continue to hit the market in mass, taking the DOW to the doorstep of 29,000.
It appears that U.S./China trade is going to be the premier long-term driver of market volatility in 2020. This was certainly the case throughout 2019 and little has changed. While periodic showdowns with Iran may spike short-term market turbulence, U.S./China trade is the premier driver of the DOW and most other financial markets.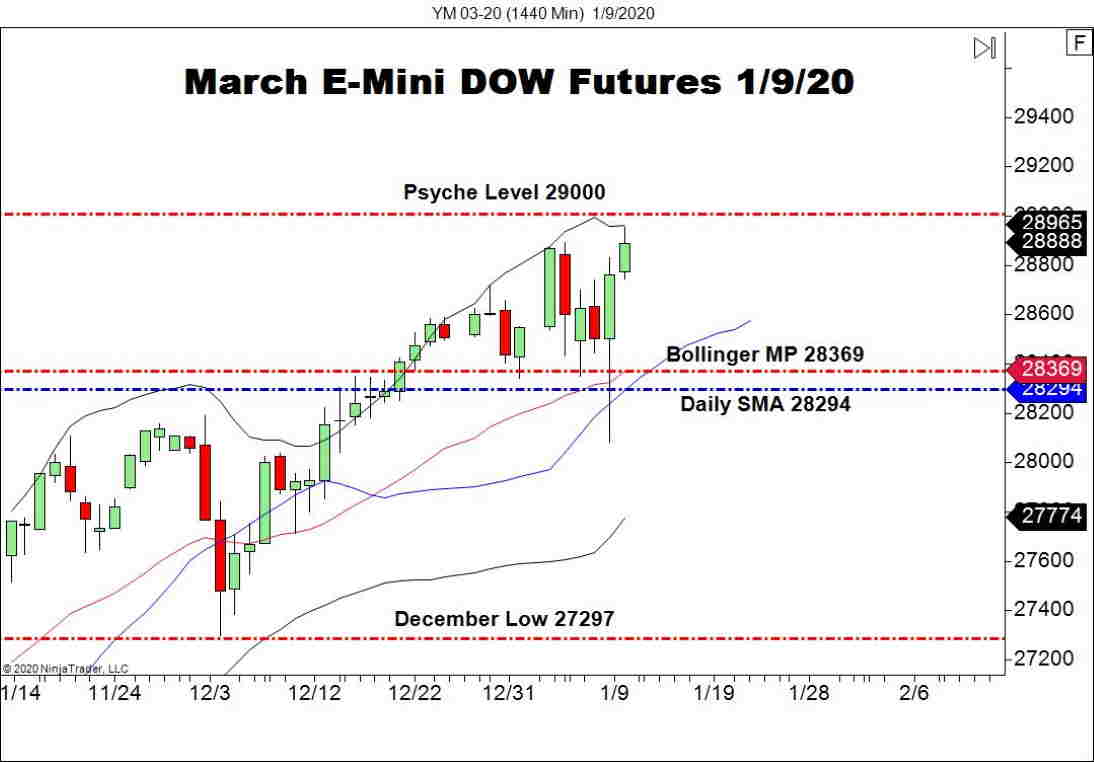 How High Does The DOW Go In 2020? 30,000? 32,000? 
At this point, one has to wonder if 30,000 for the DOW is right around the corner. Despite the uncertainties surrounding Trump's impeachment, Iran, and U.S./China trade, stocks are still chugging north with reckless abandon. What happens when these issues are resolved? 
Well, that is the trillion-dollar question. Currently, Trump is being given a 91% chance of a Senate acquittal at political website predictit.org. War with Iran appears to be already off the table, and the signing of Phase One looks imminent. When coupled with a likely neutral FED until at least June, stocks and the DOW are in a position to test 30,000 by the early second quarter of 2020.
Of course, things can change. But, barring a major shift in the aggregate market dynamic, it is far better to be long stocks than short.