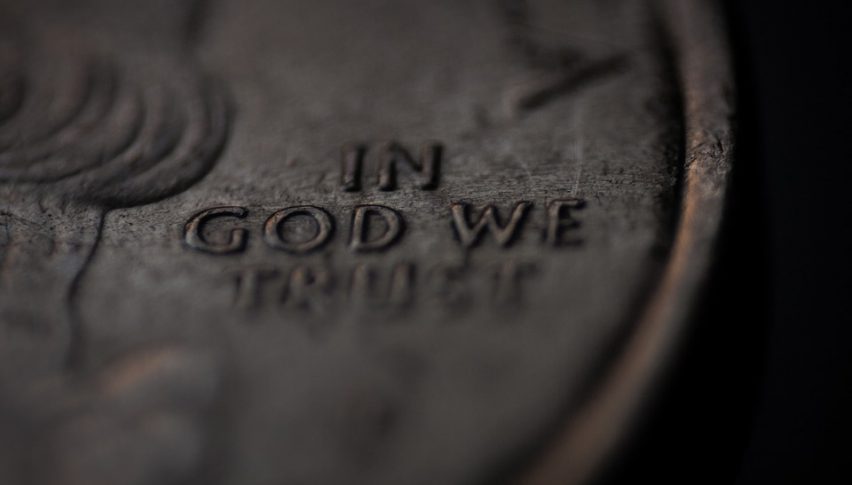 Forex Signals US Session Brief, Jan 9 – USD Continues the to Claim Back December Losses As Tensions Ease
The sentiment has been pretty negative in financial markets so far this year. Markets were sort of quiet at the end of 2019, apart from some USD selloff on year-end cash flow. But the sentiment turned massively negative after a US drone strike killed top Iranian military leader Soleimani. Iran responded back on Monday night, attacking some US military bases in Iraq, which turned the sentiment even more negative during the Asian session yesterday, but there was no follow through from the US and no further escalation of the conflict, which was what traders were worried. as a result, the sentiment improved in the European and US session and the USD turned bullish.
The sentiment improved further today after Iran's military said that their main aim wasn't to kill US personnel but to destroy US bases an push US out f the region. That is a step in the right direction, after US officials said yesterday that they want to de-escalate the situation. The USD continues to benefit from this and push higher, although this is also partly due to the unwinding of the year-end cash flows which went against the USD. On another note, Chinese officials will be flying to New York to sign the trade deal, while EU's Barnier and  repeated again that the time-frame for a trade deal with the UK is quite limited.
The European Session
German Industrial Production – Industrial production has been negative in four out of the last five months and the last report released last month showed a big decline of 1.7% for October. Although, that was revised higher today to -1.0%. Today's report was expected to turn positive and it did, beating expectations of 0.9%, posting a 1.1% increase for November. WDA industrial production- came at 2.6% YoY against -3.7% expected, up from -5.3% previously,which was revised higher as well to -4.6%.

Chinese Delegation to Go to US to Sign Phase One Deal – Chinese commerce ministry confirms the matter, saying that vice premier Liu He will go to Washington to sign Phase One trade deal. Liu He will go to Washington for trade deal signing on 13-15 January. Both sides remain in close communication on particular arrangements on signing.

Not Much Time for Trade Deal With US, Says Barnier – EU chief Brexit negotiator, Michel Barnier commented earlier, saying that the time frame for new relationship deal with UK is hugely challenging. Below are some more comments form him:

Failure to reach a deal will be more harmful for the UK than the EU
We will have to prioritise what we need to do this year
Even if we were to agree on every point of the future relationship with the UK, it would take more than 11 months

BOE"s Carnery Sounding Dovish Now – BOE governor, Mark Carney was speaking earlier today, saying that the rebound projected in BOE forecast for this year is not assured. I don't know how they planned a rebound but it's not happening.

UK economic growth has slowed below its potential
Global economy risks being trapped in a cycle of low rates, reducing policy space
MPC members are debating the merits of near-term stimulus
Limited space to cut bank rate would favour a relatively prompt response if evidence builds that weakness in activity could persist
Early indicators since the election suggest that there has been some reduction in Brexit-related and domestic policy uncertainties
Says that BOE has equivalent of 250 bps of policy space and that QE, forward guidance and rate cuts are all still part of its policy tools
The US Session
Iran-US Continue to De-escalate the Situation – A senior Iranian Guards commander speaking on state television, said today that missile strikes' aim was not to kill US troops, but to damage military machines. Missile attacks on US targets started operation that will continue across the region. The appropriate revenge to Soleimani's killing is to expel US troops from the region. Mike Pencealso said that US continues to receive word that Iran is standing down, so good news.
FED's Clarida Feels More Optimistic Now – Fed vice chairman held a conference a while ago, saying that he sees some signals global headwinds beginning to abate. Some repos may be needed at least through April taxes. Policy in good place, will respond to material changes. Inflation remains mute, but is projected to rise to 2%. Policy to remain appropriate if economy stays on track. More comments from the Q&A:

View on outlook intact since December meeting
We're focused on getting inflation up to 2% goal
Downside risks diminished a bit since the summer
Inflation risks are skewed to the downside
Have seen some pickup in break-even inflation and surveys recently
Fed policy is providing some accommodation

standing down, so good news.
Canadian Building Permits and Housing Starts – November building permits in Canada came in at -2.4% against +1.0% expected. December housing starts also came in lower at 197.3K vs 210.5K expected

Prior was -1.5%
Value at $8.1 billion
Non-residential permits -0.1%
Ontario -5.7%
Quebec +10.3%
Trades in Sight
The climb is complete
the descending trend line provided resistance
The previous H4 chart points down

The 100 SMA continues to provide support on the H4 chart
EUR/GBP has been on a bullish trend since October, on hopes that the Conservatives would win the elections in the UK. They did win a comfortable majority and the GBP surged more than 5 cents higher, sending EUR/GBP more than 2 cents lower that day. But,the climb ended when GBP traders realised that the UK economy is still weakening, as Carney repeated today and a trade deal between UK and the EU is pretty difficult, as Barnier also repeated earlier today. As a result, EUR/GBP turned higher in the following weeks.
But, in the last couple of weeks, this pair hasn't been able to push higher and the highs have been getting lower. A trend line has formed, which brought an end to the bullish move this morning, after EUR/GBP bounced off the 100 SMA on the daily chart. We decided to open a sell signal at the descending trend line and the previous H4 candlestick which closed as a spinning top points to further declines.
In Conclusion
The situation has calmed further today after Iran's attack yesterday, as both sides hint at de-escalation in the Middle East. Although, risk assets are not benefiting much from this and the only beneficiary has been the USD. Although, the cash flows from the year-end are unwinding now and the USD is recuperating ground after the decline before the new year.
EUR/USD should break below 1.06 this week with the business climate and inflation softening further in September
2 days ago