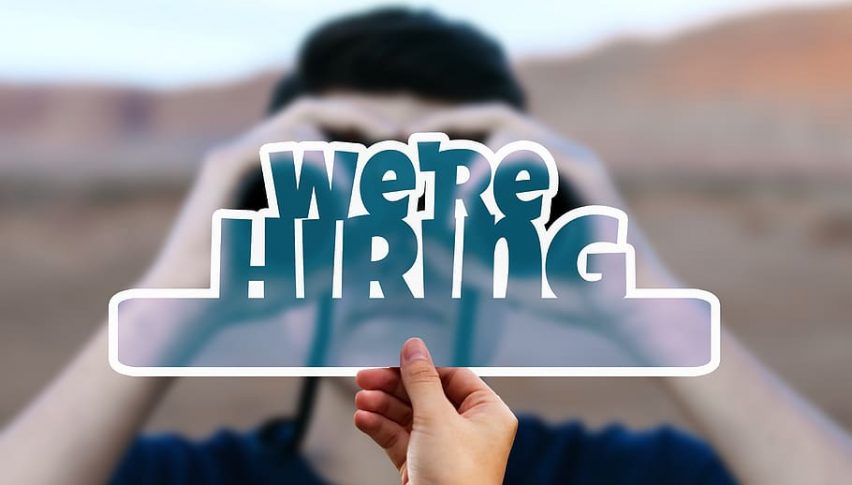 Forex Signals US Session Brief, Feb 7 – Coronavirus Keeps Messing with Markets, Despite Employment Reports Today
Coronavirus fears have returned again and are starting to rear its ugly head in the markets today, with news about the 41 cases on a cruise ship in Japan hurting the risk sentiment early today before a further softening, as Singapore raised its alert level to 'Orange' – similar to that of SARS. Besides the coronavirus, today we also had some important economic data being released, with industrial production posting a big decline of 3.5% in December in Germany, following the decline in factory orders in the last several months of last year. In france, industrial production fell by 2.8%.
The employment reports from US and Canada were released later in the afternoon. At first glance, the US employment report looked pretty weak, as earnings missed expectations, while the unemployment rate ticked higher. But, after looking at the details, it was a decent report, with new jobs jumping higher by 225k, against 163k expected which is quite positive. The employment report from Canada was released at the same time as the one from US and it was the opposite. Unemployment rate was expected to tick higher to 5.7%, but ticked down to 5.5%. But, the participation rate dropped to 65.4% versus 65.6% estimated and 65.5% previously, which helped the unemployment rate decline.
The European Session
German Factory Orders – Yesterday we heard comments from certain members of the European Central Bank (ECB), as well as president Lagarde and the ECB monthly bulletin. There were some positive and some negative comments, while the Euro continued to remain bearish. Today' France's Le Mar is making some pessimistic comments about the Eurozone economy and I have to say that I agree with him.

Comments by French finance minister, Bruno Le Maire

 Euro area growth outlook worse than a few months ago
Need to look at all options to boost euro area growth

German and French Industrial Production – In manufacturing and industrial production have been in recession in the Eurozone and German factory orders which were released yesterday showed that, as they posted a big decline. Manufacturing production for December was expected to decline as well, in Germany and France, by 0.2%. But, the decline was much larger, at -3.5% in Germany and -2.8% in France.
Coronavirus Update – The WHO chief Tedros continues to try and spread the calm, saying that there are fewer reported coronavirus cases in China in last two days, but the numbers could go up again. The world is facing chronic shortage of personnel protective equipment to combat the coronavirus outbreak. Singapore lifted its country-wide warning level as there are three more reported cases of the new coronavirus in patients with no links or travel history to China. Singaporean officials are also warning all businesses that they should be prepared for a widespread community transmission in the country. But, in China, the national economic development zones will resume production next week – commerce ministry.
The US Session
US Employment Report – The employment report from the US was released earlier. The unemployment rate was expected to remain unchanged at 3.5% for January, but it ticked higher to 3.6%. Although, new jobs jumped higher by 225k, against 163k expected which is quite positive. Participation rate increased 2 points to 63.4% from 63.2% in December, which has affected the unemployment rate.
US Earnings Report – The earnings report was released at the same time as the employment one. Earnings have been weak though, despite the low unemployment rate and the increasing jobs. Today the report showed that earnings increased by 0.2% in January, compared to 0.1% in December, but also missed expectations of 0.3%. Although, Average hourly earnings YoY also ticked higher to +3.1% against +3.0% expected, so this report is not as bad as it looked at first glance.
Canadian Employment Report – The employment report from Canada was released at the same time as the one from US and it was the opposite. Unemployment rate was expected to tick higher to 5.7%, but ticked down to 5.5%.

prior report +17.5K net change in employment revised to 27.3 K versus 35.2 K previously reported
net change in employment 34.5 K versus 17.5 K estimate
full-time employment change 35.7 K versus 33.9 K revised. Was 38.4 K previously.
part-time employment change -1.2 K versus -6.5 K revised. Was -3.2 K previously
unemployment rate 5.5% versus 5.7% estimate
hourly wage rate permanent employees YoY 4.4% versus 3.6% estimate.  3.8% last
participation rate 65.4 versus 65.6 estimate.  Prior month 65.5
Trades in Sight
The trend has turned bullish
The price has moved above MAs on the daily chart
The 20 SMA has turned into support
The 20 SMA is pushing higher on the daily chart
Cryptocurrencies turned quite bearish since late June, after surging higher in Q2, with Bitcoin climbing more than $10,000 from bottom to the top. So, the trend has been bearish since the surge ended and Bitcoin fell below $10,000, reaching $6,400 by the middle of December. But, it reversed higher back then and after finding some mild resistance at the 20 SMA (grey) on the daily chart, it moved above other moving averages without much difficulty. In fact, the 20 SMA seems to have turned into support on the daily time-frame, as shown above.
The p[rice slipped below that moving average towards the  end of January, but it reversed back up and since then every decline has ended at the 20 SMA. So, the 20 SMA is pushing the price higher in Bitcoin and as long as the price stays above, the buyers will remain in charge. in fact, we might try top go long on bitcoin if it retraces back down to the 20 SMA again soon.
In Conclusion
The sentiment improved yesterday, after China decided to remove some of the tariffs on US goods. But, as new cases of coronavirus keep coming, the sentiment has turned less so today. The US and Canadian employment and earnings report were pretty decent, but not much impact in the markets, so we will have to watch comments about the virus in order to trade forex again.