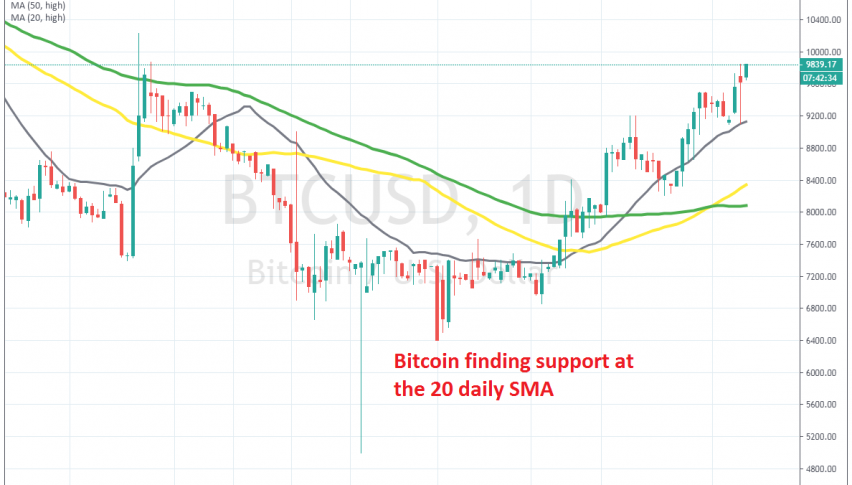 The 20 Daily SMA Keeing Bitcoin Bullish
Cryptocurrencies turned quite bearish since late June, after surging higher in Q2, with BITCOIN climbing more than $10,000 from bottom to the top. So, the trend has been bearish since the surge ended and Bitcoin fell below $10,000, reaching $6,400 by the middle of December.
But, it reversed higher back then and after finding some mild resistance at the 20 SMA (grey) on the daily chart, it moved above other moving averages without much difficulty. In fact, the 20 SMA seems to have turned into support on the daily time-frame, as shown above.
The price slipped below that moving average towards the  end of January, but it reversed back up and since then every decline has ended at the 20 SMA. So, the 20 SMA is pushing the price higher in Bitcoin and as long as the price stays above, the buyers will remain in charge. In fact, we might try top go long on bitcoin if it retraces back down to the 20 SMA again soon.