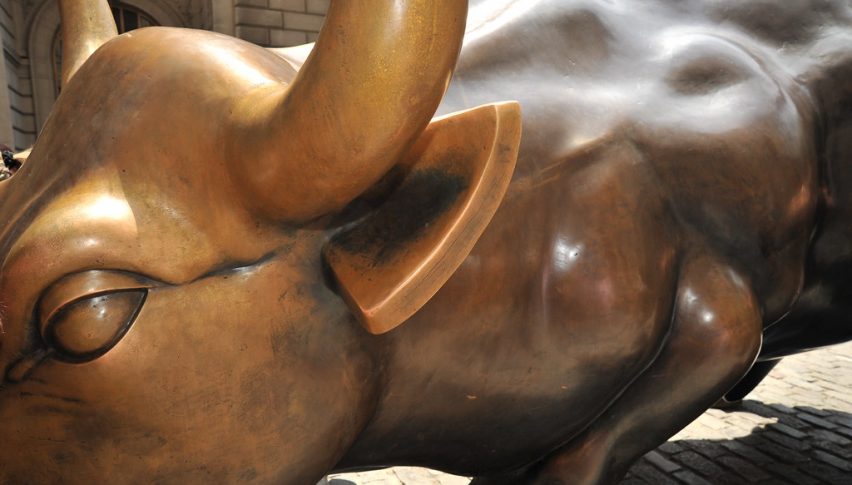 Forex Signals US Session Brief, Feb 7 – Investor Confidence and Sentiment Deteriorate Further on Coronavirus Fears
Coronavirus fears have returned and are keeping markets subdued once again during the start of this week. Markets were lacking direction in the Asian session, but they did take a side in the European session and the direction was down of course, especially for risk assets such as stock markets and commodity dollars, while safe havens have been grinding higher, but are not running anywhere fast. This shows that traders are being cautious, they are moving away from risk assets, but are not in panic mode yet.
Although, fears increased further in the European session, as cases on coronavirus surpass 40,000 and deaths near the 1,000 benchmark. The Chinese president Xi tried to calm the waters, but you could read between the lines that he wasn't that confident. Business has slowed considerably in China and a large number of Chinese companies, including prominent names have asked the government for billions in loans to ease the impact of the virus on their finances. The virus has spread abroad as well, with 8 cases confirmed in the UK so far, which is keeping the sentiment negative, as the Eurozone Sentix investor confidence report this morning showed.
The European Session
Eurozone Sentix investor Confidence – The economy of the Eurozone has weakened considerably in the last two years, together with the global economy. The global trade war, as well as major central banks hiking too much too fast in the previous years, hurt the economy and the economic sentiment too, as well as the investor confidence. Sentix investor confidence fell into negative territory last year and it bottomed at -16.8 points back in October. But, it improved after the ECB eased the monetary policy again late last year and it came back to positive territory in November. In January, it improved further to 7.6 points, which was encouraging. But, it was expected to cool off a bit this month. Investor confidence eased a little after hitting its highest level since November 2018 back in January, as coronavirus fears are tempering with sentiment over the past few weeks. It missed expectations of 6.1 points, falling to 5.2 points.
Coronavirus Update – It seems like it will be pretty hard for global authorities to wipe the coronavirus out anytime soon. The number of infected people has reached above 40,000 with 910 deaths. Chinese authorities seemed more confident last week, but they don't seem too confident now, after 97 people died in one day in China yesterday. The Chinese president Xi Jinping commented earlier today on the state television and he sounded less optimistic than last week. Below are some of his main comments:

Situation over prevention of coronavirus outbreak is still severe
China will definitely win the fight against the coronavirus outbreak
China will adopt more decisive measures to contain the spread in Hubei
To speed up development of drugs that have good clinical effects against the virus

Not only has the virus spread outside of Hubei, but it has spread in other countries around the world as well, with four more people diagnosed in Britain today. Besides that, Chinese companies are feeling the pressure from the virus, as hundreds of Chinese firms reportedly seeking billions in loans to soften impact of virus outbreak. These companies include prominent names such as Xiaomi, Meituan Dianping, and DiDi. So, the situation seems bad and the Chinese economy will suffer from this, affecting the global economy as well. So, the negative impact in the economy will be another major issue for central banks and governments around the globe to fight, apart from the virus itself. The sentiment remains negative today as well.

Italian Industrial Production – The industrial production has been quite volatile in italy, as in Germany and the rest of the Eurozone. In the last three months, we have seen three declines, but the last report which was for November showed a 0.1% increase. Although, today's report which was for December posted a big decline of 2.7%, so manufacturing will remain in a difficult position in italy and Europe for months to come.
The US Session
Canadian Housing Starts and Building Permits – Housing starts have been in the 200k-220k region for months in Canada, but in December they fell to 197k. Today's report showed a nice increase again of 213k for January, so back on track. Building permits on the other hand, have been declining since September and last month's report which was for November was revised even lower, from -2.4% to -3.5%. But, today's report was expected to show a reversal and an increase of 3.5% for December. It beat the expectations, increasing by 7.4%.
FED's Bowman Speaking – The Federal Reserve member Bowman, spoke a while ago saying the same things that she has said before, before so it's nothing new. She sees a "very favourable" US outlook of moderate growth, low unemployment and inflation gradually rising to target.
World Health Organization Arrives in China – The WHO has arrived in China and they held a prsss conference a while ago. The virus has been around for more than a moth, they just arrived now? Anyway, some comments below:

WHO team of experts has arrived in China to lay groundwork for a larger team looking into coronavirus outbreak
In last days has seen concerning incidents of onward spread of virus and people with no history of travel to China as in France.  Could be the spark that becomes a bigger fire
Trades in Sight
The trend has been bearish since January 1
MAs are pushing it lower
The sentiment is pretty negative
The 20 SMA has turned into resistance again
AUD/USD was pretty bullish throughout December, as the USD had a bad month back then, after US ISM manufacturing dipped further in contraction. The year end cash flows which went against the USD as well, also helped this pair climb higher towards the end of the year. But, the sentiment reversed in the first week of January after the tensions between US and Iran and risk assets such as commodity Dollars turned bearish. The sentiment turned even more negative after the coronavirus outbreak in China, which has ben keeping AUD/USD bearish.
Moving averages have turned from support into resistance, with the 100 SMA (green) providing resistance during pullbacks at first, then the 50 SMA (yellow) and 20 SMA (grey) took things on their hands. Earlier today, we saw a retrace higher, but that ended just below the 20 SMA, as seen on the H4 chart above. So, this pair remains pretty bearish.
In Conclusion
Coronavirus continues to drive markets around and the situation is getting severe, especially in China. There are more than 40,000 people infected and more than 900 deaths, while we keep seeing new cases in UK and other places. This is keeping the sentiment subdued and traders pretty fearful.
EUR/USD has turned bullish in the last two days, but we decided to open a sell forex signal at parity
3 months ago
The economic situation is worsening every day in Europe as prices keep increasing while an energy crisis is expected in winter
5 months ago