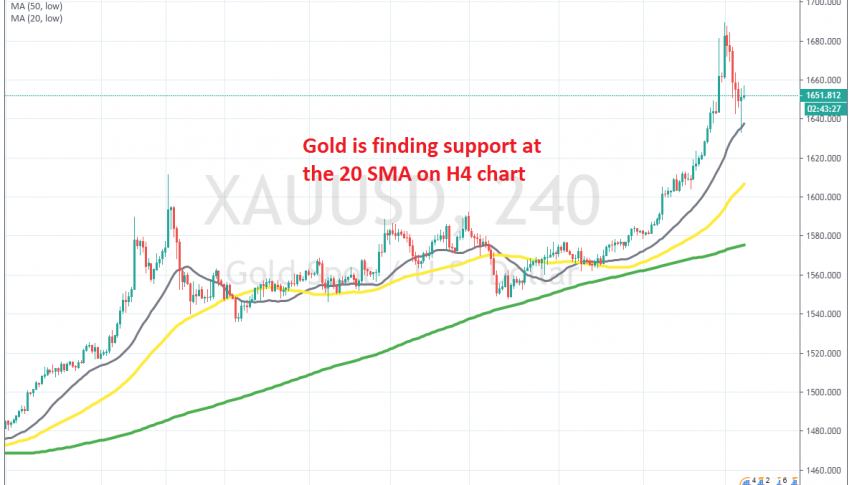 Gold Retraces Back Down as Sentiment Improves
The sentiment improved in financial markets in the last couple of weeks, after panic set in during late January due to coronavirus. But yesterday, the sentiment turned negative again as coronavirus cases increased in Italy, sparking fears of a pandemic in Europe.
As a result, risk assets such as stock markets tumbled lower, while safe havens such as GOLD and the JPY rallied higher. In fact, it was a bloodbath in stock markets yesterday, which continue to decline today again. But, it seems like the sentiment is not as bad as yesterday.
Gold has retreated down, after surging during the last couple of weeks. The price declined from around $1,690 to $1,635, but it ran into the 20 SMA (grey) on the H4 chart. This moving average provided support for Gold earlier today and we see that Gold has bounced off of it.
The previous candlestick closed as a hammer which is a reversing signal, while the retrace down is complete. So, this looks like a good opportunity to go long on Gold. The coronavirus is not under control and it's still spreading, so the sentiment will remain negative for days at least, if not weeks. We are evaluating the situation now and might go long soon.