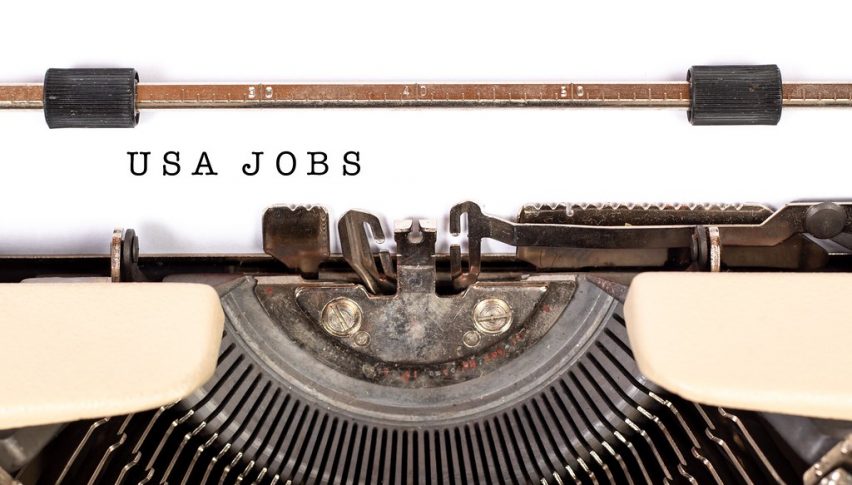 Forex Signals US Session Brief, March 6 – Great US Employment Report Can't Help the USD
After a short lived stabilization in the risk sentiment in financial markets on Wednesday, yesterday the sentiment turned sour again and the decline is risk assets resumed. Stock markets turned bearish again, while safe havens surged higher. Today the situation is getting worse, as we head towards the weekend and traders fear a major outbreak in coronavirus cases over the weekend. China is making some positive commemts, saying that they are close to "easing restrictions" on Hubei, but if the virus spreads further across the globe, then the global economy might fall in contraction/recession, even if things improve in China. But, no one believes the Chinese officials anymore, surely not markets.
Treasury yields capitulated, which weighed heavily on the USD too. EUR/USD has been climbing for two weeks now on USD weakness and today ti climbed for another 150 pips. Commodity Dollars also joined in taking advantage of the weak USD, as markets price in fully another 50 bps rate cut on this month's meeting by the FED. FED's Bullard did say not to look too much into that meeting, but markets don't believe him either now. SO, the great employment report, with unemployment ticking lower and new jobs jumping higher, didn't help the USD much. Elsewhere, OPEC was meting in Vienna today. They were hoping for a massive cut of 1.5 million barrels/day, but Russia didn't agree, so no deal was made and crude Oil continued to tumble lower.
The European Session
German Factory Orders Surge in January –  The Eurozone economy has been pretty weak for about two years now. Manufacturing and industrial sectors have been hit the hardest, especially in Germany, where factory orders have been negative for a long time. But, today's factory orders report which was for January came in pretty strong. This is a major jump in factory orders to start the year, but the VDMA did preempt this a little yesterday as machine orders rose for the first time since 2018 on a yearly basis. After seeing factory orders slump for more than a year, the question that arises now is whether orders jumped due to the coronavirus outbreak in China. Below is the report:

Germany January factory orders +5.5% vs +1.3% m/m expected
January was -2.1%
Factory orders -1.4% vs -5.2% y/y expected
Prior -8.7%

OPEC fails tto Reach An Agreement – OPEC has been trying to cut production for a couple of months now. They did so in December, cutting production by 50k barrels/day, but that wasn't enough to turn Crude Oil bullish. US WTI crude climbed to $66.70s, but it stopped there and reversed down, as tensions in the Middle East eased. Since then, Crude Oil has been really bearish, mainly due to to conavirus. The pandemic has put the Chinese economy in contraction and might do the same with other major economies, so the demand for energy has declined considerably, hence the strong bearish momentum in Crude Oil. OPEC has been trying to cut production again, this time by a massive 1.5 million barrels/day, but Russia has been giving them a headache.Today we heard many comments from OPEC members and Russia about this issue, as below:


Comments from UAE

UAE oil minister says expects there to be an OPEC+ agreement today
But says that the meeting today is going to be a long affair

Comments by Iran oil minister Bijan Zanganeh

Russia hasn't announced its official view about OPEC's proposal to cut output
Russia did not agree yet to deeper oil output cuts but did not explicitly oppose it either

Comments from Russia

Russia reportedly on agrees to extend existing oil output cuts, no extra cuts and position won't change
Russia said to have rejected OPEC proposal for additional oil output cuts

Comments from OPEC

OPEC said to have no intention to cut output without Russia
OPEC+ meeting delayed for over three hours now, may not even start
OPEC members are trying to persuade Russia into agreeing to additional cuts

Reuters Poll Doesn't See A Rate Curt From ECB – Economists participating in a recent Reuters poll have indicated that the ECB is not expected to follow in the Fed's footsteps and unleash rate cuts to protect the Eurozone economy from the impact of the coronavirus. Despite the increasing likelihood the Eurozone heading towards recession, with rates already in the negative territory, the ECB has limited scope to cut rates further to support the economy. According to economists, the likelihood of the ECB cutting rates beyond the current -0.50% within 2020 stand at around 40% for now. The survey also reveals that the central bank could hold interest rates steady at the present levels at least for the next couple of years.Markets, meanwhile, continue to expect a rate cut from the ECB in its upcoming monetary policy meeting later this month, pegging the likelihood of such a move at around 90%. In addition, markets have almost completely priced in the possibility of two rate cut announcements by the central bank.
US Session
FED's Bullard Commenting on Interest Rates – The FED cut interest rates earlier this month by 50 bps, on a surprise meeting. The official meeting is later this month and markets have priced in another such cut. But, Bullard made some interesting comments:

We are all struggling to understand the effects of the coronavirus
We are monitoring the situation, willing to do more
Market seems to be pricing in the very worst-case
Not surprised by market volatility
Expects growth slowdown from the virus impact to be temporary
Don't want people to focus so heavily on March meeting
Public health response to the virus is the key thing
Lower rates in the market will help

US Employmnent Report – The US employment report was released a while ago. Last month's report showed that new jobs increased by 225k,But that was revised higher and this month's number was stronger as well.

US February nonfarm payroll 273K versus 175K estimate
Prior report +225K (revised to 273K)
NFP for February 273K vs 175k est
Two month revision +85K
Unemployment rate 3.5% versus 3.6% estimate. Last month 3.6%
Participation rate 63.4% versus 63.4% estimate. Prior month 63.4%
Manufacturing jobs +15 K versus minus 3K estimate. Prior month revised to -20K from -12K
U6 underemployment rate 7.0% versus 6.9% last month

US Average Earnings Report – The average earnings report was released together with the employment report. Earnings looked alright too, but the USD is trading rate cut odds now.

Avg hourly earnings MoM 0.3% versus 0.3% estimate. Prior month remained at 0.2%
Avg hourly earnings YoY 3.0% versus 3.0% estimate. Prior month remains at 3.1

Coronavirus Cases –


Country,
Other
Total
Cases
New
Cases
Total
Deaths
New
Deaths
Active
Cases
Total
Recovered
Serious,
Critical
China
80,576
+167
3,042
+30
23,605
53,929
5,737
S. Korea
6,593
+309
43
+1
6,415
135
52
Iran
4,747
+1,234
124
+16
3,710
913
Italy
3,858
148
3,296
414
351
Diamond Princess
696
6
478
212
34
Germany
578
+33
561
17
8
France
577
+154
9
+2
556
12
23
Spain
386
+104
5
+2
378
3
9
Japan
381
+17
6
329
46
34
USA
236
+15
14
+2
207
15
8
Switzerland
214
+94
1
210
3
UK
163
+47
2
+1
143
18
Singapore
130
+13
49
81
7
Netherlands
128
+46
1
+1
127
1
Belgium
109
+59
108
1
1
Norway
108
+14
107
1
Hong Kong
105
2
66
37
6
Sweden
101
+7
100
1
Malaysia
83
+28
61
22
Australia
60
2
36
22
1
Bahrain
60
+5
56
4
Kuwait
58
58
Austria
55
+12
53
2
1
Thailand
48
+1
1
16
31
1
Canada
48
+11
40
8
1
Greece
45
+14
45
Taiwan
44
1
28
15
Trades in Sight
The main trend has turned bearish this year
The pullback higher is complete
2018 lows have been broken
The sentiment remains negative
The retrace ended after two doji candlesticks
Crude Oil made a massive bearish reversal in the second week of January, as tensions between US and Iran decreased and the spike in crude Oil ended. Coronavirus exploded in China during January, after being hiden for more than a month and the sentiment turned massively bearish for risk assets such as crude Oil. But hey, it's China.
As a result, WTI crude Oil has lost around $24 in about two months.  We saw a retrace higher in the first half of February, as the virus was being contained mainly in China. But, the virus jumped to Italy and crude Oil resumed the bearish trend, after forming an upside-down candlestick.
The price moved clearly below the $50 level and after a retrace higher early this week, as OPEC was planning to cut the output ba a massive 1.5 million barrels/day, the downtrend resumed. OPEC failed to reach an agreement today, as Russia didn't agree, so the bearish move continues, and now crude Oil is heading for $40 and probably below. So, we will try to sell pullbacks higher on smaller time-frames.
In Conclusion
The sentiment turned even more negative today, as central banks and governments across the globe panic. Traders panicked even more, thinking that the virus might turn into a pandemic over the weekend, or major moves from governments and central bankers. So, they are dumping everything, although so far there's no need for great panic I think.