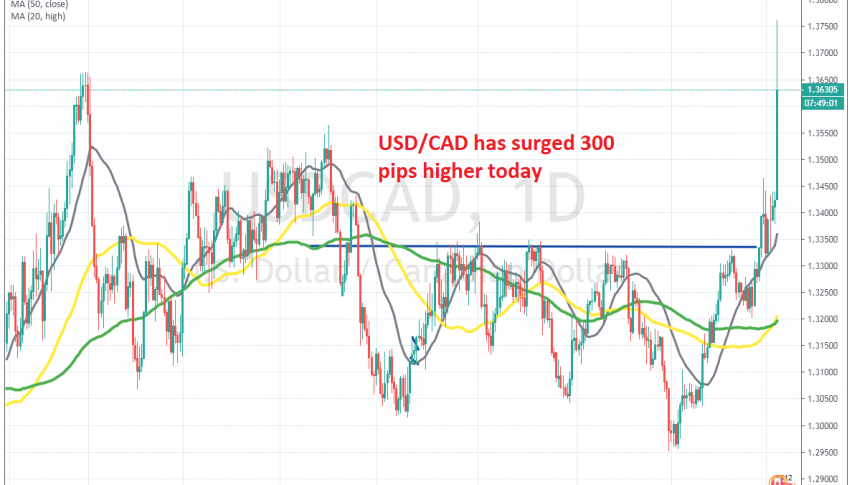 The Positive Data From Canada Can't Help the CAD
The daylight saving time shift took place yesterday in North America and the release time for the economic data from that region has changed. For two weeks, the economic data will be released an hour earlier form Americas. Today, the housing starts and the building permits reports were released from Canada.
They both bet expectations and revisions for the previous months were positive, bu the CAD is not benefiting from it. Below are the reports:
Canada February housing starts 210.1K vs 206.5K expected
January housing starts 213k, revised to 214k
January building permits +4.0% vs -3.0% expected
December building permits 7.4%, revised to 9.9%
Housing starts came in a little higher than expectations for February and January was revised higher as well. The figures from the building permits were also positive, so it seems like the Canadian economy was doing well in recent months, but that's life before coronavirus.
Nonetheless, the CAD has been really bearish today, as crude Oil dives lower, after OPEC failed to get Russia on board for a massive cut in production. USD/CAD surged 300 pips higher earlier today, but has retreated around 100 pips lower now.