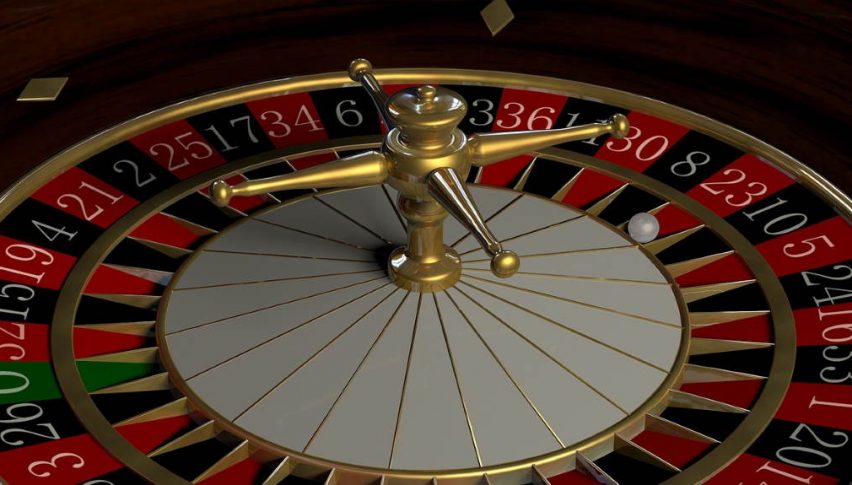 Volatility High, U.S. Stocks Struggle To Hold Gains
One day after the largest single-session DOW point loss in American history, U.S. stocks are all over the map. At the halfway point of the Wall Street session, the DJIA DOW (+230), S&P 500 SPX (+32), and NASDAQ (+120) are experiencing heavy volatility. The big story this morning was a major reversal, with the DOW giving back a 950 point opening gain.
On the news front, there aren't any primary economic events scheduled for today. However, at 5:30 PM EST, there is a presser from the U.S. coronavirus task force on the docket. Also, be on the lookout for any announcements out of Capitol Hill regarding an emergency fiscal stimulus plan. Right now, all options are on the table for the FED and U.S. government to stop the economic damage created by the COVID-19 virus.
The current market dynamic is volatility, volatility, volatility. Automated systems driven by momentum algorithms are dictating price action via extreme volumes. For example, March E-mini S&P 500 futures have already traded a staggering 1.7 million contracts. Today's session is on pace to eclipse 3.4 million, more than yesterday's epic sell-off in U.S. stocks.
Extreme Volatility Being Exhibited By U.S. Stocks
The action has been hot on Wall Street, with sellers checking a big early rally hard. Intraday trade is still moderately positive, although the fate of the U.S. indices will depend on what kind of a stimulus package Congress and the Trump administration deliver.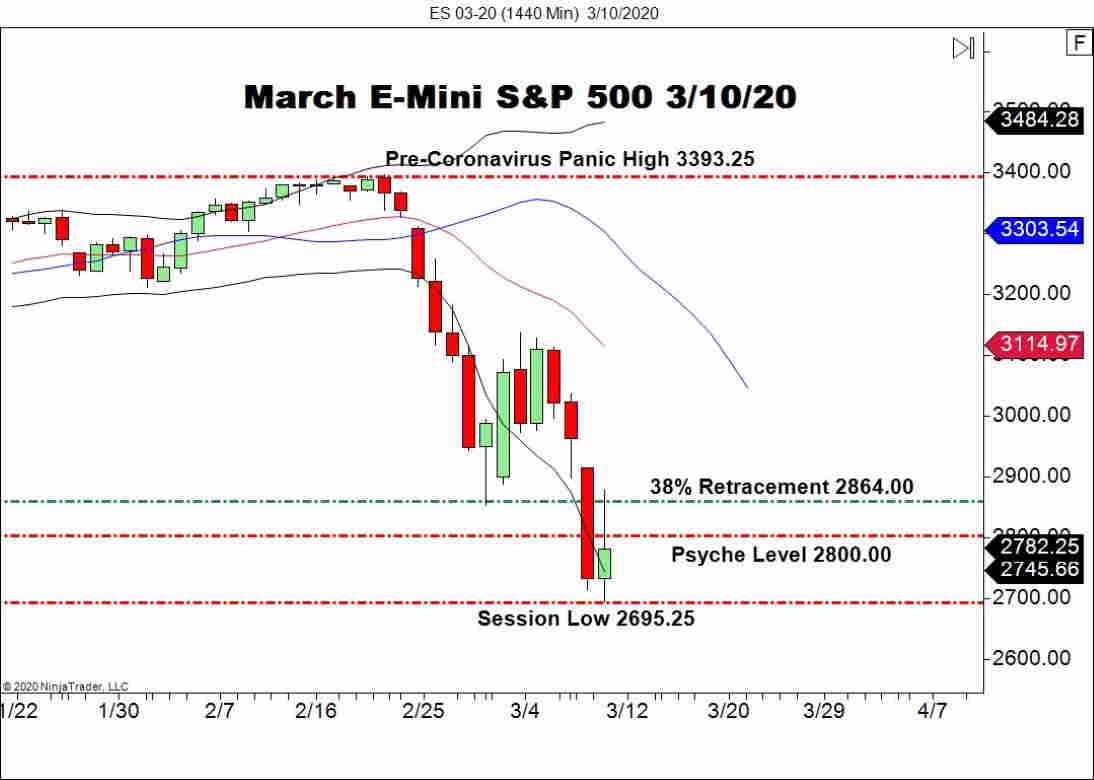 Overview: As you can see from the chart above, the March E-mini S&P 500 remains in daily bearish territory. However, 2800.00 is proving to be an important value area. If prices settle the session beneath this level, an extension of the daily bearish trend in the near-term is probable. Right now, it's best to be short-or-nothing in U.S. stocks and the March E-mini S&P 500.