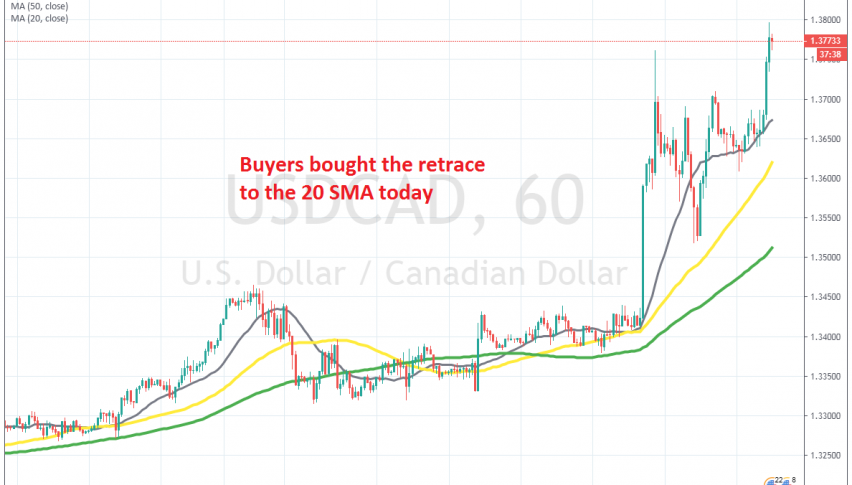 USD/CAD Will Remain Bullish as Long as the Russia-Saudi Fight Continues
USD/CAD has turned really bullish lately. Forecasts about GDP growth for the Canadian economy have been revised down and the production war between Russia and Saudi Arabia is hurting Crude Oil. The CAD is closely connected to Oil prices, so that has turned the CAD really bearish too, sending USD/CAD higher.
Yesterday Crude Oil opened with a massive bearish gap more than $10 lower and USD/CAD surged around 350 pips. That comes at a time when the USD is also pretty weak, due to the prospects of the FED making a large 75 bps cut next week, cutting interest rates close to 0% in total in the coming months.
Earlier today we saw a retrace lower, but the retrace ended at the 20 SMA (grey). This shows that the buying pressure is strong. USD/CAD bounced off the 20 SMA and is around 150 pips higher, challenging 1.38 now. I think that the real target is 1.40 now, which won't be too far if the fight between Russia and Saudi Arabia continues.