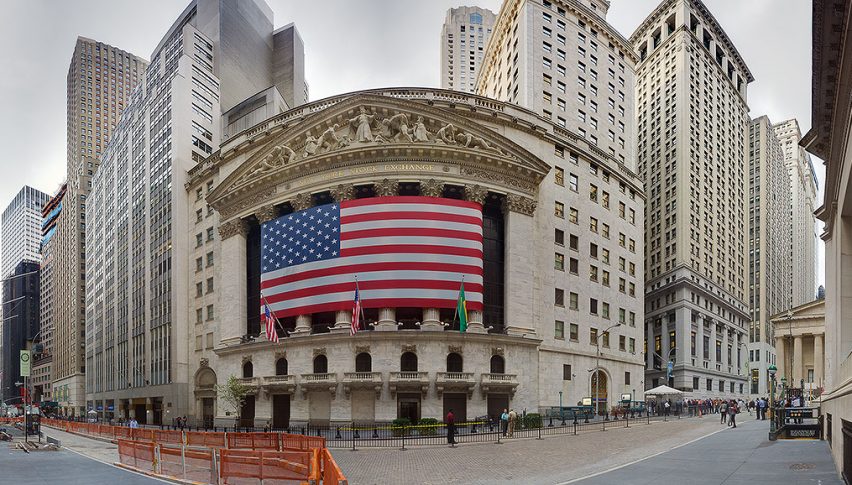 S&P 500 Goes Limit Down, Key Level For DOW In Play
For the third time in a week, the S&P 500 has gone limit down shortly after the Wall Street cash open. Aggressive FED rate cuts and quantitative easing (QE) have done little to boost short-term sentiment. At this hour (1:15 PM EST), equities players continue their mass exodus to cash. At the midway point of the U.S. session, the DJIA DOW (-2,055), S&P 500 SPX (-225), and NASDAQ (-655) are all deep in the red.
Sunday was a big news day in the world of finance, with the FED cutting rates by 1% in a bid to stave off recession. The move took the Federal Funds Target Rate to 0.00-0.25%, the lowest since the financial crisis of 2008. Today brought more news on the QE front, with the FED pledging to boost overnight repurchase operations by US$500 billion on Monday. 
Aside from coronavirus news and bold FED actions, it is worth noting that the New York Empire State Manufacturing Index (March) came out during the pre-market hours. The figure came in at a dismal -21.5, down dramatically from February (12.9) and far beneath projections (4.0). This release is the lowest since 2009 and is the largest ever month-over-month decrease. 
Thus far, traders of the S&P 500 and DJIA aren't confident that fresh FED QE will stem the COVID-19 tide.
S&P 500 Goes Limit Down, DOW Challenges Key Technical Level
Shortly after this morning's Wall Street cash open, the DJIA DOW posted a session low at 20,387. This is just beneath the 78% retracement of the "Trump Rally" in U.S. stocks.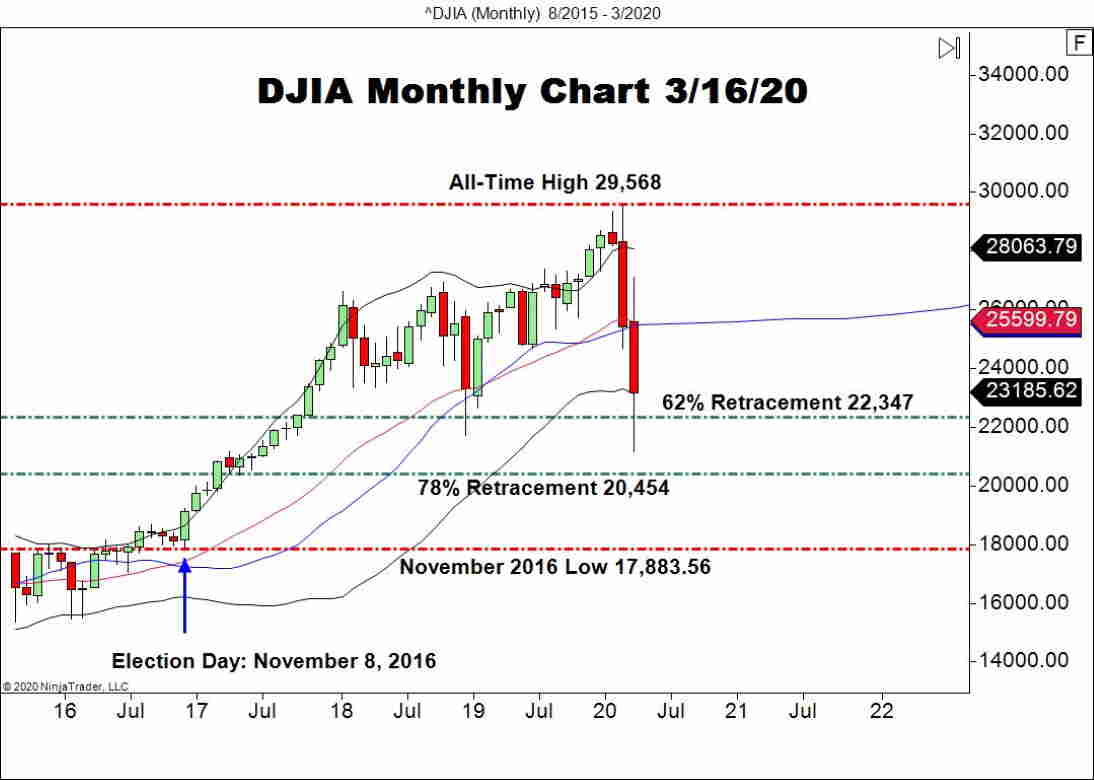 The chart above is a look at the DJIA as of last Friday's close. At this point, the DOW has briefly traded beneath 20,454 and is on the verge of giving back 3 ½ years worth of gains.
Overview: It's make-or-break time for the DJIA and S&P 500. For the past 3 years, institutional and retail investors have stepped in and bought every dip. Once again, they have a chance to do just that ― buy the dip.
If we don't see an authoritative close above 20,500 later today, the DOW is likely to test November 2016's low of 17,883 at some point this spring. Given the degree of market tumult, be on the watch for announcements over forthcoming FED QE and emergency government stimulus packages.