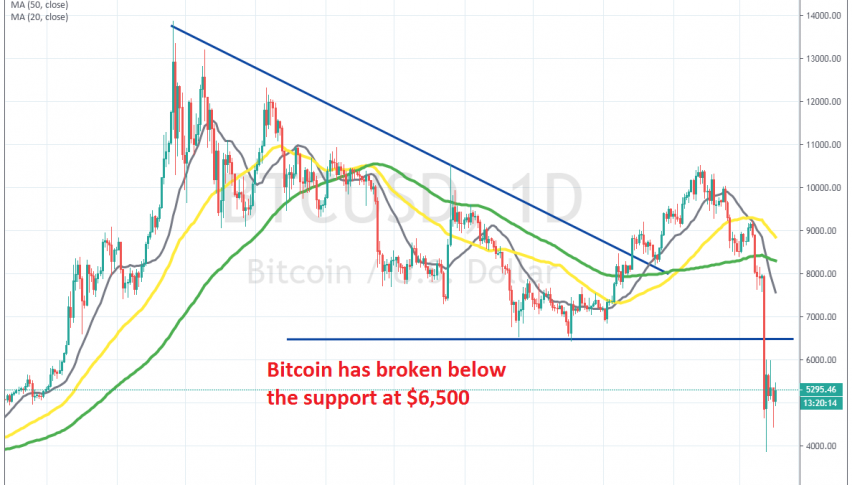 Bitcoin is on a Swan Dive as Well, Due to the Pandemic
BITCOIN surged from around $3,000 in March last year, to below $14,000 during Q2. But, the climb ended up there and in Q3 and Q4 of 2019, Bitcoin reversed lower. But, in the first couple of months of this month, Bitcoin reversed higher again, suggesting that the trend was still bullish since early last year and the decline in H2 was just a retrace before the uptrend resumed again.
So, Bitcoin was on a bullish trend in January, but it made a reversal in February and this month Bitcoin has made a swan dive. It's certain that the momentum is bearish now, since moving averages turned immediately into resistance once broken.
Last week in particular was really bearish, since Bitcoin lost more than $4,000 in two days, falling exactly to $4,000. The price retraced around $3,000 in the following days, which raised hopes for a bullish reversal. But, that ended at $7,000 and reversed down. So, Bitcoin is suffering from coronavirus too, it seems.