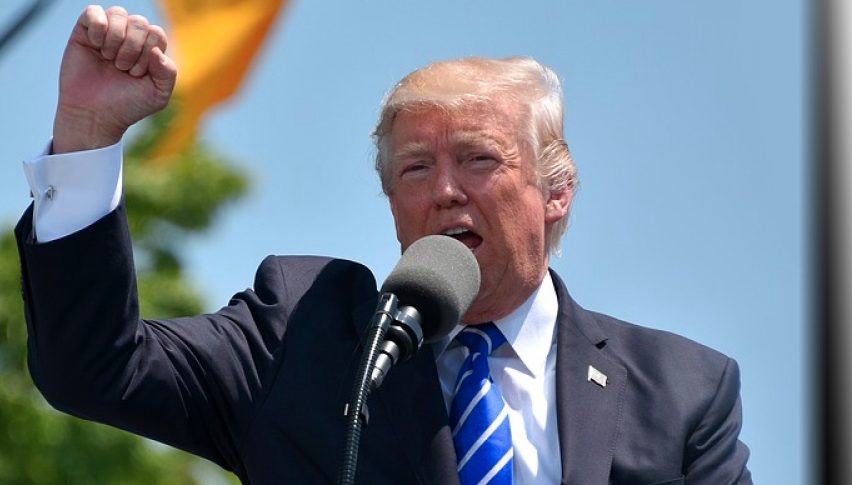 Forex Signals Brief for Mar 17: Volatility Remains High as Leaders Try to Intervene
US Market Wrap
It has been a wild opening to the trading week, with equities in particularly getting hammered in a fashion we haven't seen since the GFC.
The Dow plunged nearly 3,000 points as the virus continues to spread, despite President Donald Trump stepping in with further measures to try and slow things down. We are already seeing unprecedented moves in Europe, with nations going into various forms of lockdown to attempt to reduce risk.
Clearly the global economy is going to be hit hard by what is happening and it is anyone's guess how this will all play out.
Today's Agenda
This morning in Asian trade, we are seeing a strong rebound in equity markets, with the ES futures already up 5% and hitting limit moves already.
Interestingly, there is some important data out at the moment, with UK earnings and German economic sentiment which will clearly make for some interesting viewing. But again this will be overshadowed by the sentiment trade.
While the headlines continue to go from bad to worse, there is still an excellent opportunity for traders as we can be nimble and go with the momentum of the session.
Forex Signal Update
The FX Leaders Team finished with four straight winning trades in what is a great start to the week. As mentioned, these conditions are wonderful for traders, so be sure to follow our live signals as more opportunities continue to present themselves every day.
Oil – Active Signal
WTI continues to see heavy selling pressure and we are hunting a short signal. While price remains under $30 we remain bearish.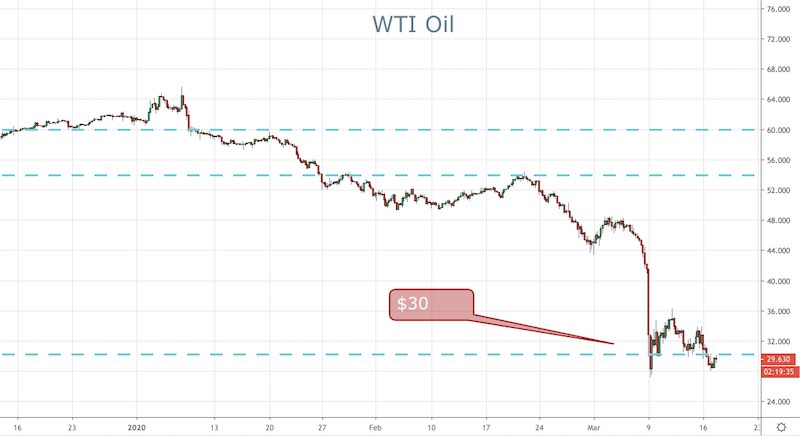 SPX – Watching
The SPX has slammed into the 2,400 level, but it looks like there will be a big bounce coming in today's US session. We are now off -30% from the highs.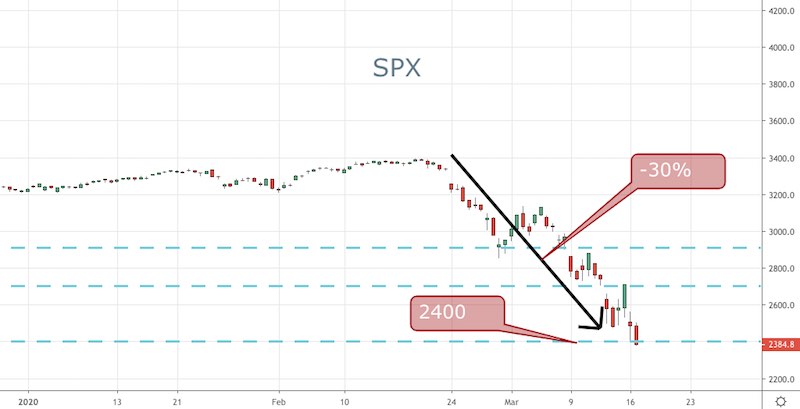 Cryptocurrency Update
BTC appears to have found some support at the $5,000 level for the time being.
Bitcoin and the other cryptos are seeing some upside this morning and are really just following the broader risk trade at the moment.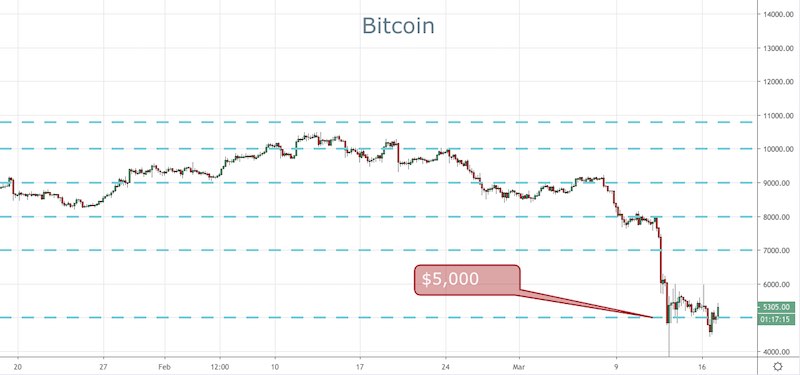 Safe havens such as Gold and the JPY have been taking advantage of the financial troubles with the ban king system and lower FED rate odds
2 weeks ago