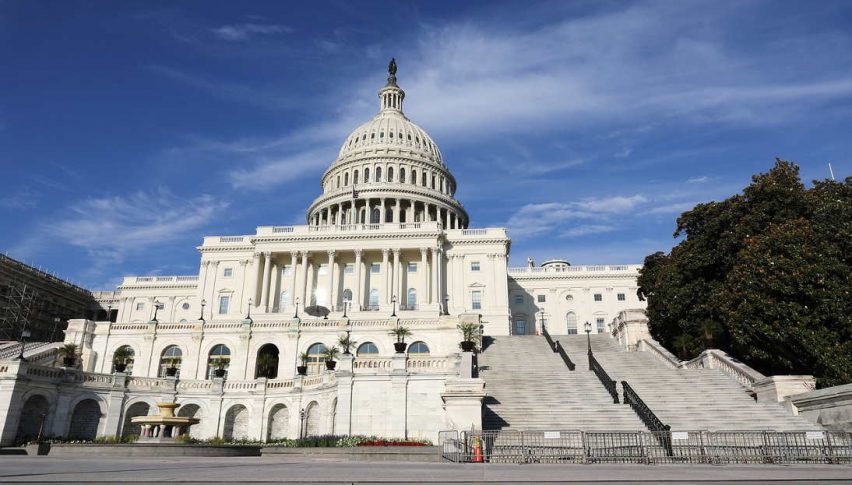 American Stocks Falter Amid Bailout Uncertainty
It has been another rough Monday for U.S. stocks as the coronavirus (COVID-19) continues to wreak havoc on the markets. At the midpoint of the American session, the DJIA DOW (-500), S&P 500 SPX (-62), and NASDAQ (-85) are all deep into the red. Traders and investors are taking a risk-off posture as the COVID-19 pandemic appears to be worsening in the United States.
Over the weekend, U.S. lawmakers and the Federal Reserve announced aggressive measures to combat coronavirus economic fallout. Two specific issues are at the forefront of the COVID-19 battle:
FED QE

: In a statement from earlier, FED Chair Jerome Powell pledged "unlimited" purchases of T-bonds, corporate and municipal debt. This is an unprecedented move by the FED, essentially guaranteeing that the U.S. debt markets will remain liquid. Only time will tell if the open-ended QE will be effective. 

Government Bailout Package

: At this hour (about 12:30 PM EST), Congress continues to debate the merits of a broad-based COVID-19 bailout package. While reports continue to surface that direct payments will be made to furloughed workers, there is great ambiguity toward specific corporate bailouts. The situation remains fluid, with a final bill being expected later today.
Ultimately, traders are skeptical over the effectiveness of more FED QE and a sweeping government stimulus package. Nonetheless, this is the way forward as COVID-19 continues to devastate U.S. stocks.
Another Rough Monday For Wall Street And Corporate Stocks
Wall Street is alive with talk of pending bankruptcies, massive layoffs, and stymied growth through at least Q2. Currently, there aren't many winners to be had. The S&P 500 is headed south, possibly to a test of the 2000.00 psyche level.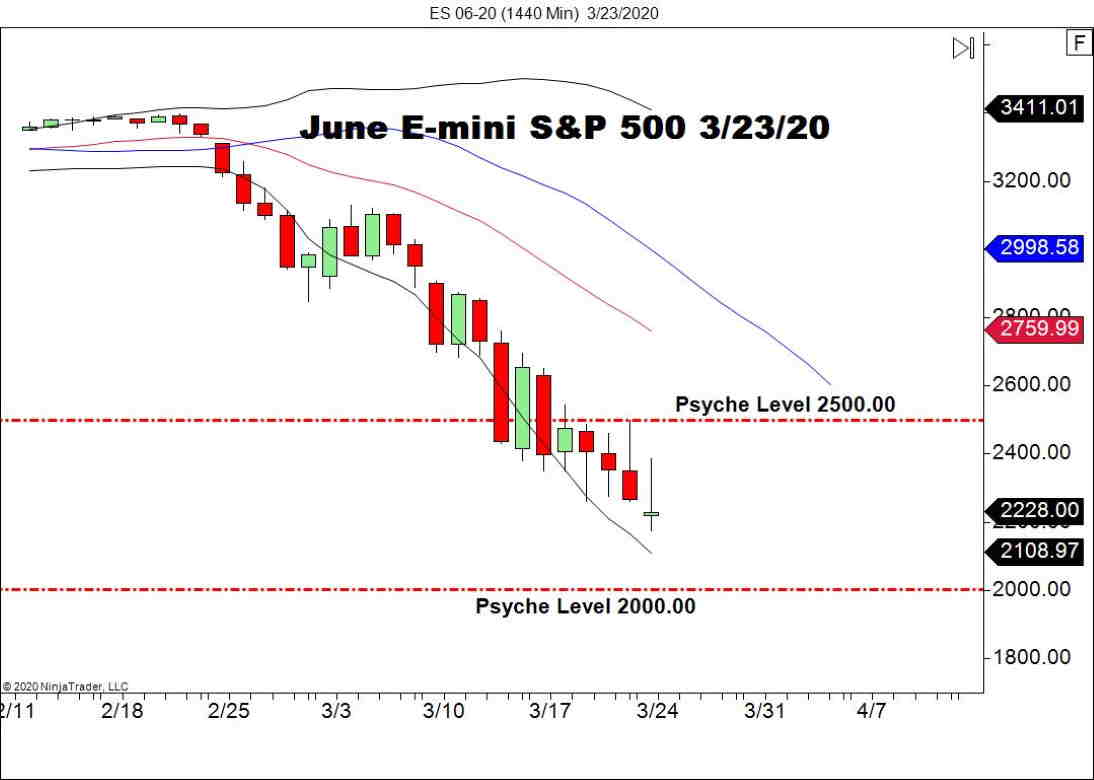 Overview: The short-term fate of U.S. stocks is going to hinge on the government stimulus package. If it is well-received by the market, a significant rally in the S&P 500 may be just around the bend. If not, we could be in for further bearish extension. For now, we just have to wait and see what type of stimulus Congress delivers later today.