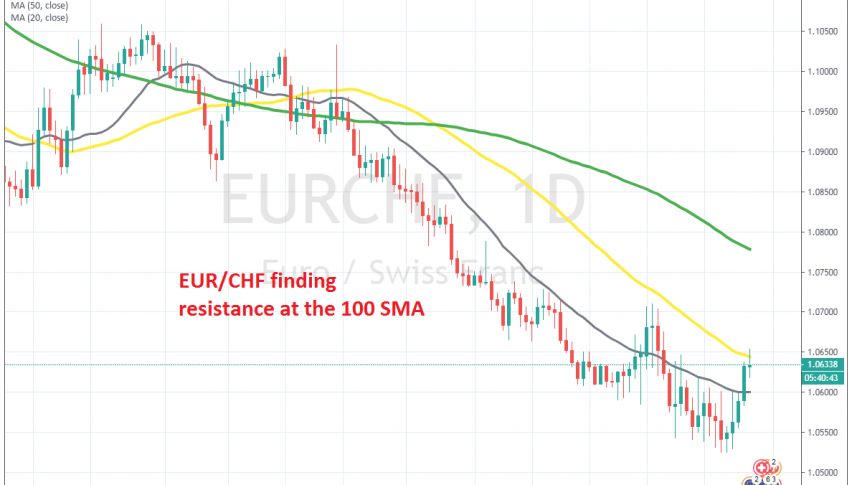 Is the Retrace Over for EUR/CHF at the 50 SMA?
EUR/CHF has been on a bearish trend since spring last year. The global economy weakened due to the trade war and the sentiment turned negative, increasing the demand for safe havens. We did see a retrace in Q4, as the rhetoric between US and China softened and risk sentiment improved.
But, the coronavirus year started and troubles came back. Stock markets have plunged everywhere as the world shuts down and the global economy heads for a deep recession, probably deeper than in 2008-09. The demand for safe havens has increased again and EUR/CHF has tumbled around 5 cents lower so far this year.
But, the Swiss National Bank (SNB) said that they would intervene in the CHF market and apparently they are, since EUR/CHF has turned bullish this week. This pair has climbed around 130 pips, but it seems like this retrace might be over soon. The price is overbought on the daily chart and the 50 SMA is providing resistance, having rejected the price in the first attempt.
Today the situation has reversed completely as Credit Suisse is showing difficulties, which has hurt risk sentiment
2 weeks ago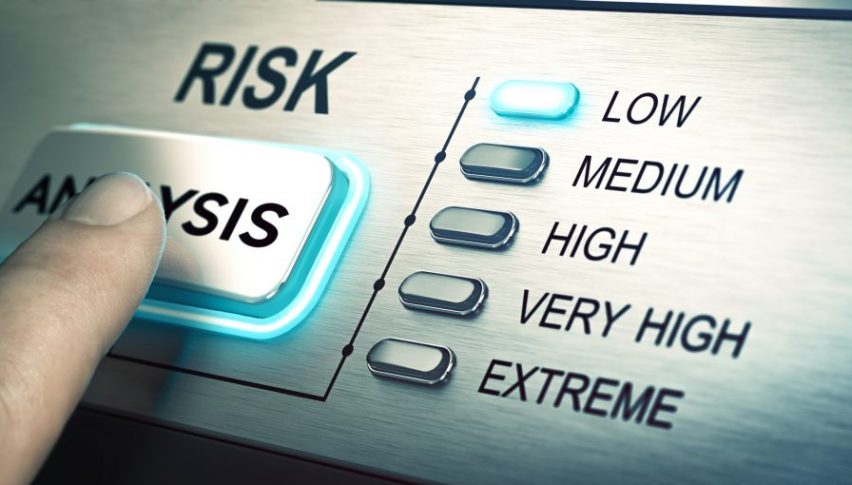 2 weeks ago