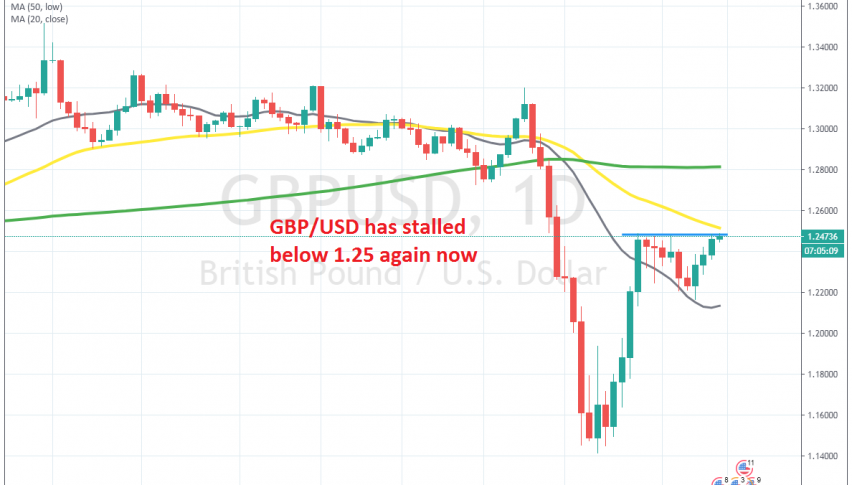 Is GBP/USD Failing Below 1.25 Again?
GBP/USD had such interesting times last month. At some point in the second week, this pair was trading at 1.32, but crashed lower as coronavirus spread across Europe and fears grew fast, sending the GBP crashing lower. Also, the USD surged during that time, which escalated the decline.
But, the USD retreated in the following week and it send he price higher in GBP/USD, which climbed around 11 vents. But, buyers gave up right below the big round level at .125. They tried three times to push above there, but the failed and eventually gave up.
On Monday this week, the price fell more than 300 pips lower, to 1.3260s. But the USD retreated again and GBP/USD climbed back up, getting pretty close to 1.25. But, buyers couldn't push above the resistance level at 1.2480, in order to reach and probably push above 1.25.
The price is slowly slipping lower and the 50 SMA (yellow) is catching up with the price, which should add some more strength to the resistance. So, this might be the beginning of the big decline. We are already short on this pair at 1/2260s, so we won't open another signal here, but will follow the price action, hoping that the larger bearish trend resumes.