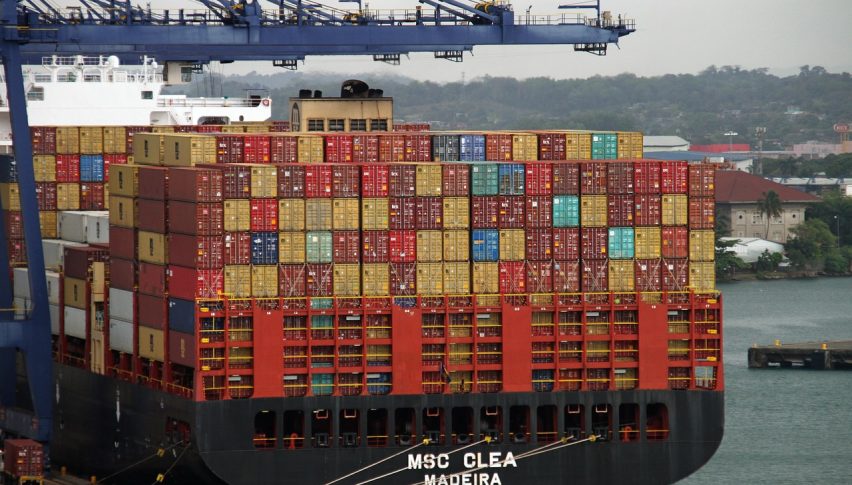 Coronavirus Pandemic Hits China's Trade in March
Posted Tuesday, April 14, 2020 by
Arslan Butt
• 1 min read
The coronavirus pandemic has had a significant impact on international trade, as confirmed by customs data released from China earlier today. Yuan-denominated exports in China declined by 3.5% YoY during March while imports increased by 2.4% YoY.
Overseas shipments fell 6.6% lower YoY during March, slightly better than the 17.2% decline seen in the months of January and February this year and beating economists' forecast for a decline of 14%. Meanwhile, imports fell by 0.9% YoY against economists' expectations for a 9.5% decline.
Trade is likely to be even more severely hit in April and into Q2 2020 as many other countries went into shutdown mode as the coronavirus pandemic spread across the world. Economic activity across China and the globe are likely to be affected significantly, with economists predicting a deeper recession worldwide than the one seen during the 2008-09 financial crisis.
According to latest estimates by the WTO, international trade volumes could decline by as much as 13% this year, worse than the 12% fall seen in 2009. In the worst case scenario, global trade could contract by as much as 32%, depending on when the pandemic is brought under control and economic activity restarts across the world.