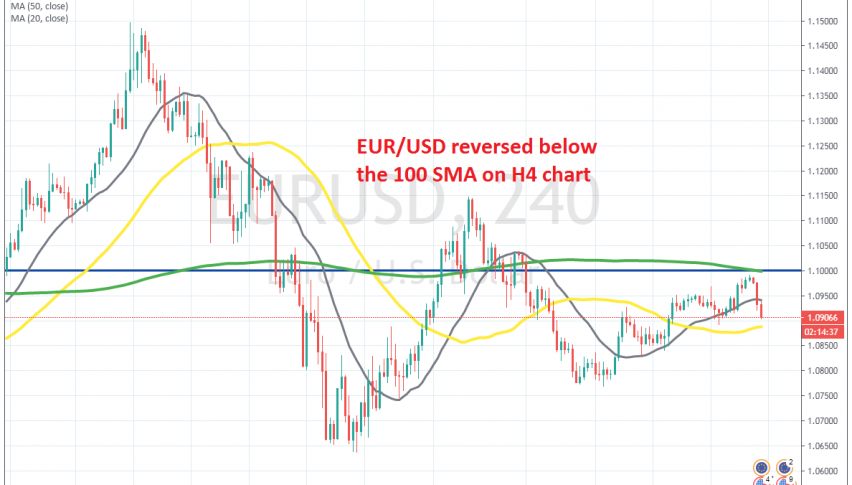 Booking Profit on EUR/USD, as it Reversed Below 1.10
Yesterday we decided to take a trade on EUR/USD as this pair was retracing higher. The main trend is still bearish but we have seen a retrace higher since late March. The retrace was stronger during the last week of March, but this month it has weakened considerably, and that's why we decided to open a sell trade here.
We opened the sell signal yesterday at last week's highs at 1.0950s. The retrace continued higher to 1.0990, but it started to reverse overnight below the big round level at 1.10, which seems to have turned into resistance now, which is also a good sign for sellers in the long term, since the highs are getting lower during pullbacks now.
Besides that the 200 SMA (green) was standing right there as well, ready to provide resistance, adding more strength to the big round resistance level at 1.10. The price reversed up there and it has declined nearly 100 pips during the European session, so we cashed in on that forex signal.