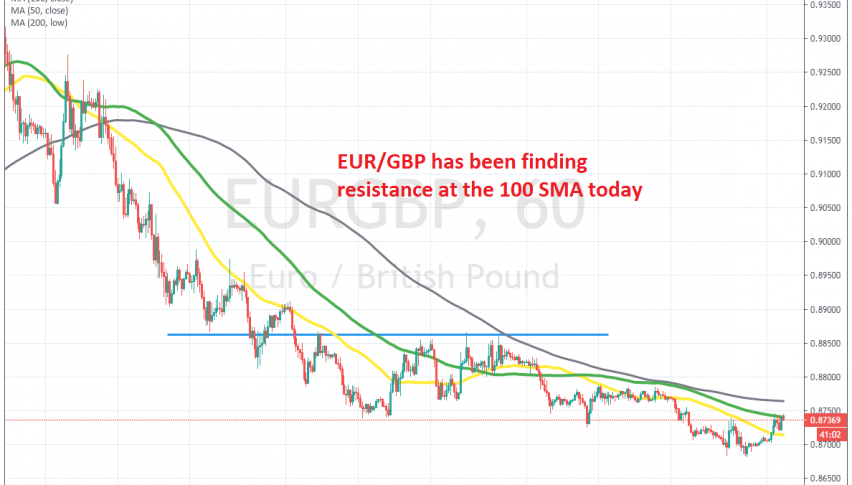 Shorting the First Decent Pullback in EUR/GBP in More Than a Week
EUR/GBP surged higher for about a month, during the last week of February and the first week of March, as the GBP crashed lower, sending this pair 12 cents higher to 0.95. But, GBP buyers returned after the middle of March and this pair turned quite bearish since then, as the Euro turned bearish as well.
Sellers have been in total control in EUR/GBP for about a month now and moving averages have done a great job in providing resistance during pullbacks higher, pushing the price lower each time. Speaking of pullbacks, they have been really weak, which also shows that the pressure has been to the downside.
The last week in particular has been pretty bearish, as the pullbacks have been really weak, unable to push above moving averages. Today though, we are seeing a decent pullback, which has taken the price above the 50 SMA (yellow). But, the 100 SMA (green) has turned into resistance it seems, so we decided to open a sell forex signal at that moving average. Now we are short on this pair, waiting for the downtrend to resume again.