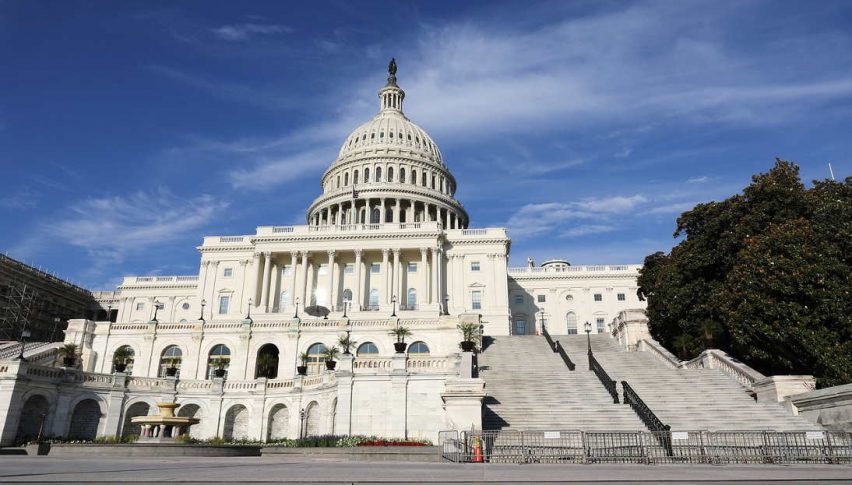 Congress Set To Greenlight More Economic Assistance
Today has brought choppy trading conditions for the U.S. indices. Stocks are in positive limbo ahead of Congress voting to approve more business bailout funds. At halftime of the Wall Street session, the DJIA DOW (+185), S&P 500 SPX (+18), and NASDAQ (+71) are hanging tough in positive territory.
There are several big stories today facing the world of finance. First, June WTI futures have rallied above $17.50 in a robust recovery from Tuesday's plunge. Second, the U.S. House of Representatives is expected to approve a US$484 billion COVID-19 relief bill later this afternoon. Both of these items are positives for the stock market ― here are the negatives:
Event                                                                             Actual             Projected         Previous
Initial Jobless Claims (April 17)                                 4.427M                 4.2M                  5.23M
Markit Manufacturing PMI (April)                               36.9                     38.0                  48.5
Kansas FED Manufacturing Activity (April)               -62                          NA                 -18
Another day, another dose of COVID-19 economic reality. American employment and manufacturing are reaching levels last seen during the Great Depression. Today's US$484 billion bailout bill won't be the last to go in front of Congress.
Congress Votes, Equities Rise
Over the past two weeks, the U.S. equities indices have chopped sideways. For June E-mini S&P 500 futures, the next level up for scrutiny is the 62% Fibonacci retracement of the COVID-19 plunge.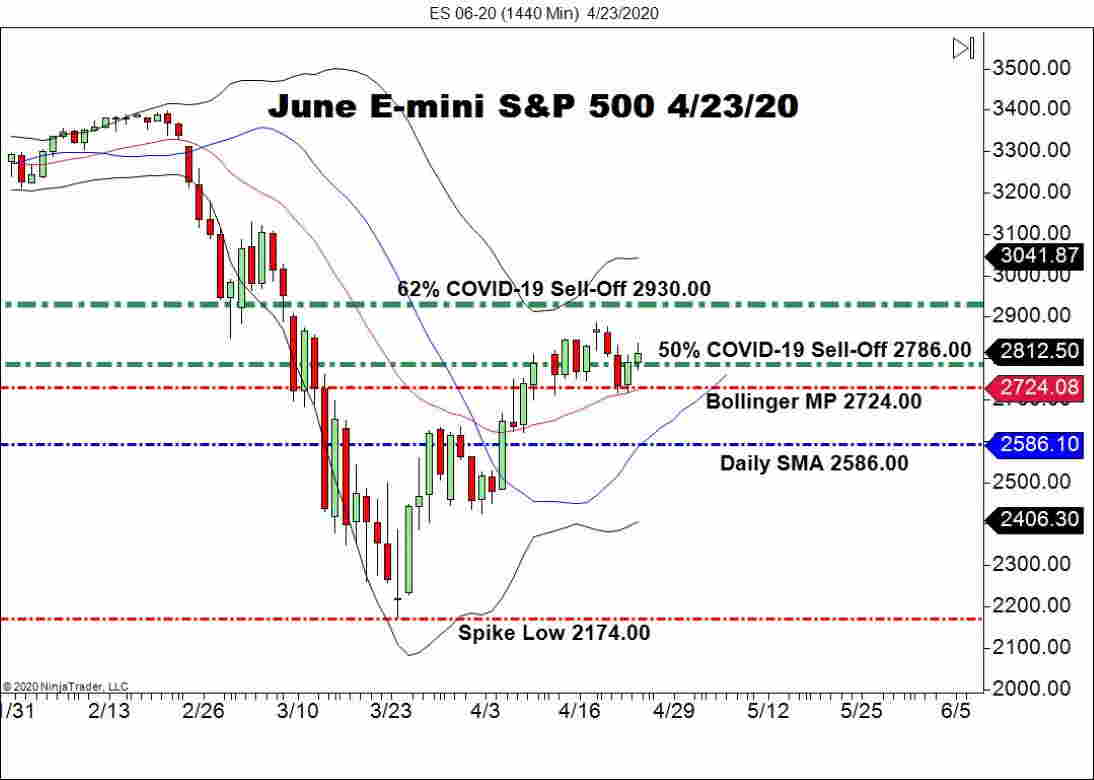 Here are the key levels to watch for the June E-mini S&Ps going into Friday's trade:
Resistance(1): 62% COVID-19 Sell-Off, 2930.00

Support(1): 50% COVID-19 Sell-Off, 2786.00
Overview: Currently, higher oil prices and pending Congressional vote are trumping record U.S. jobless claims. If the positive sentiment continues into the weekend, the stage will be set for a test of the 2930.00 level in the June E-mini S&P 500. Given the late-April/early-May reopen of the American economy, one must begin considering that the worst of the market fallout may be behind us.