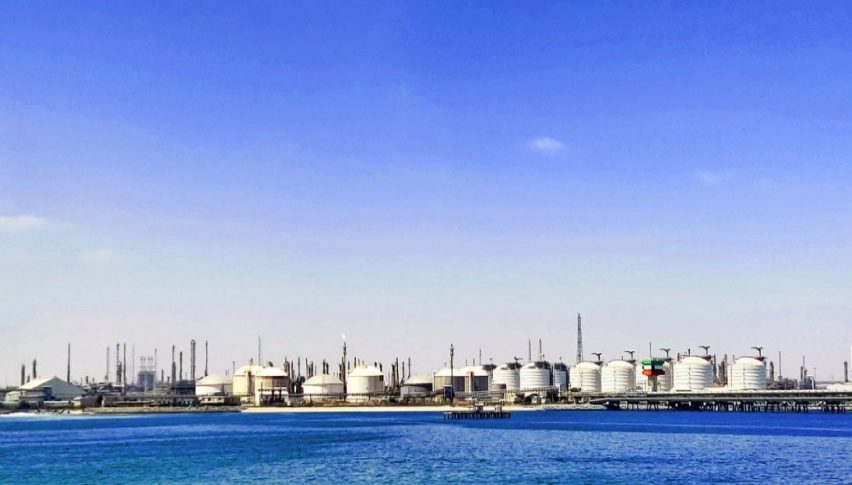 United States Oil (USO) ETF Bails Out Of June WTI Futures
Fresh storage concerns have energy traders dumping crude oil futures to open the week. June WTI has plummeted more than $4.00 per barrel, a staggering 25% plunge. In response to the volatility, the United States Oil Fund (USO) ETF has announced it is exiting the June WTI futures contract. This decision comes on the heels of massive 2-week losses and the fund conducting an 8:1 reverse-split.
USO's move will have a significant impact on the price of oil. As a multi-billion dollar fund, USO holds a tremendous number of WTI futures contracts. Their swift departure from the market has placed added pressure on June WTI and played a major role in today's bearish action.
USO Flees June WTI, Retail Traders Follow
In a Weekend Update from last Saturday, I broke down the 20-21 April oil crash and market fallout. If you missed it, feel free to check it out here.
Thus far, my predictions in the Weekend Update have proved incorrect. After a strong Friday close, June WTI has plunged beneath the daily 38% Fibonacci retracement level. Production cuts and the COVID-19 economic reopen have failed to kickstart a WTI rally ― at least, not yet.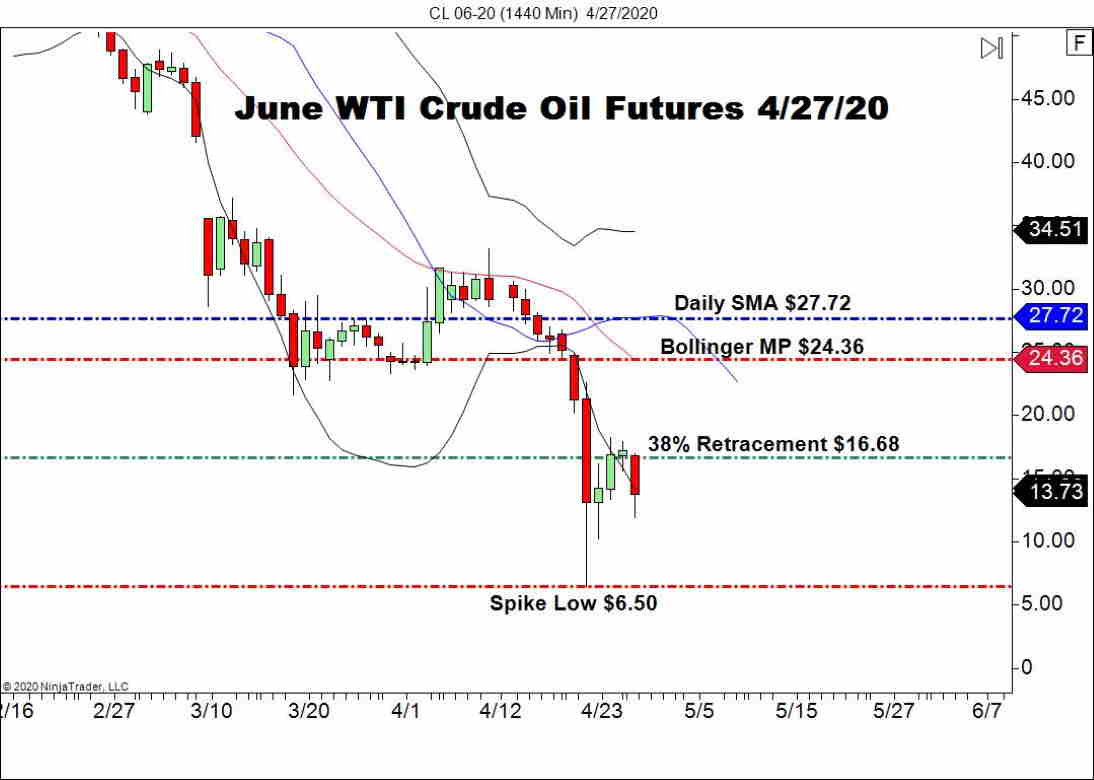 Here are three levels to watch as the week progresses:
Resistance(1): 38% Retracement, $16.68

Support(1): Big-Round-Number, $10.00

Support(2): Spike Low, $6.50
Overview: The coming week is going to be a big one for June WTI crude. As the month of April draws to a close, bearish sentiment is dominating the action. If we see their grip loosen going into May, a pre-summer rally may be just around the corner.
Unfortunately for retail traders, oil futures-based ETFs like USO are inconsistent ways of engaging the oil markets. Emergency portfolio adjustments, tracking errors, and surprise reverse-splits undermine the instrument's integrity. Unless we see a major bullish bump in WTI values, USO may be in danger of delisting by the end of June.