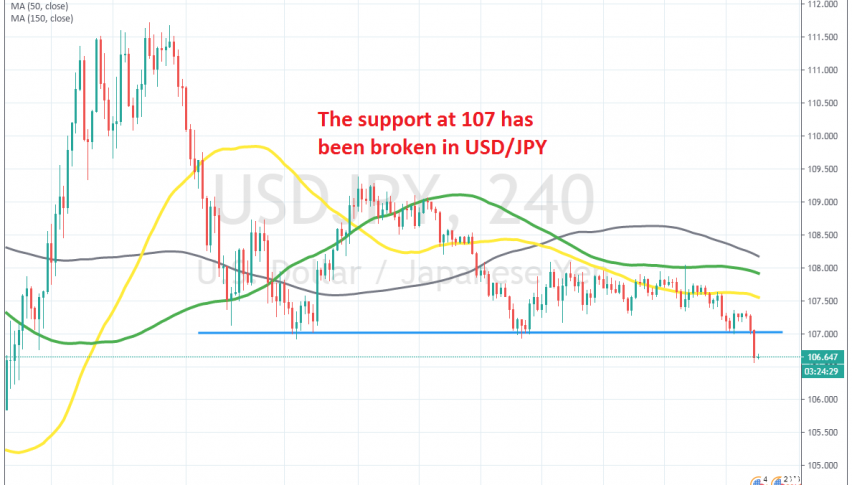 USD/JPY Turns Bearish Aftwer Failing to Move Above MAs
USD/JPY made quite a comeback to life in the second half of March, after this pair went through a crash lower in the first half of last month. The crash was more than 10 cents, pushing this pair to 101 from around 112 early last month and so was the bullish reversal.
So, this pair climbed back up pretty close to 112 last month, but it reversed back down to 107 and closed the month of March down there. USD/JPY has been trading mostly sideways, in a range, which has became narrower as time went by, which was a sign that the breakout was gong to come soon.
Above, the range was being defined by moving averages, such as the 50 SMA (yellow) and the 100 SMA (green). Below, this pair had formed a support level around 107, but that support level was broken today as this pair declined on some increased USD weakness. So, now the move is clear, USD/JPY is heading down and 107 will likely turn into resistance. if the price retraces up there, we will be inclined to go short from 107.