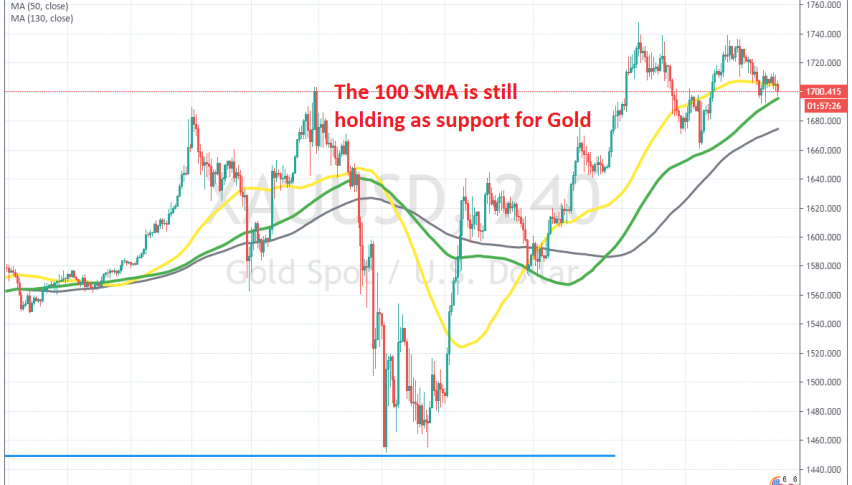 The 100 SMA Is Keeping Gold Bullish
GOLD has been pretty bullish for a long time, as the global economy weakened last year due to the trade war between US and China, which also hurt the sentiment in financial markets, sending safe havens such as Gold higher. But, this year the upside has picked a lot of momentum, as coronavirus broke out in China and then spread to the rest of the world.
During this period, moving averages have been doing a great job in providing support during pullbacks, which have been minimal, apart from the one we saw Gold dive lower at the beginning of March. That came as a result of traders turning to the USD as a global reserve currency.
The pullback ended at $1,450 though and Gold turned bullish again, making some new highs at $1,748. Moving averages have come into ply again as Gold moved above them, particularly the 100 SMA (green) on the H4 chart. We saw this moving average reverse the price back up last week after a slight retrace down and again yesterday, which we missed.
We will look for another pullback at this moving average though and will probably go long from there, if we get a bullish reversing signal. Actually, we might go long now, just waiting for the right moment.
The US banking sector is having more troubles than European banks, which should keep the FED dovish, and risk assets bullish
1 day ago