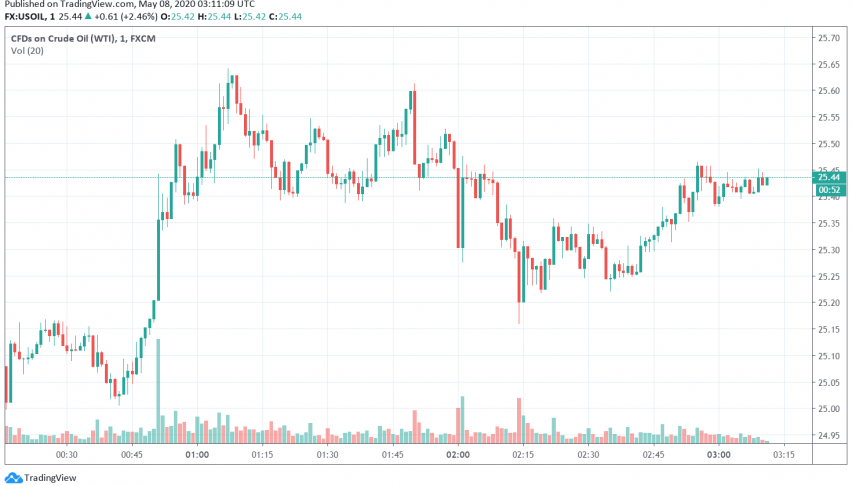 WTI Crude Oil Set For Second Consecutive Weekly Gain
On Friday, WTI crude oil continues to post gains as markets focus on countries that are reopening their economies after several weeks of lockdown, a move that could trigger an uptick in oil demand in the coming weeks. At the time of writing, WTI crude oil is trading at around $25.44 per barrel.
In the previous session, crude oil prices had lost almost 2% of their value over tensions about rising inventories in the wake of the coronavirus criss, even as demand remains subdued. Analysts expect inventories to continue rising and storage facilities to fill up soon even as partial resumption of economic activity begins in some states across the US.
In addition, countries like Australia, France and Germany are also looking at easing restrictions on hopes that the pandemic is being brought under control in their respective regions. Expectations for restarting economies are supporting crude oil prices, with US oil prices set to post a weekly gain for the second consecutive week.