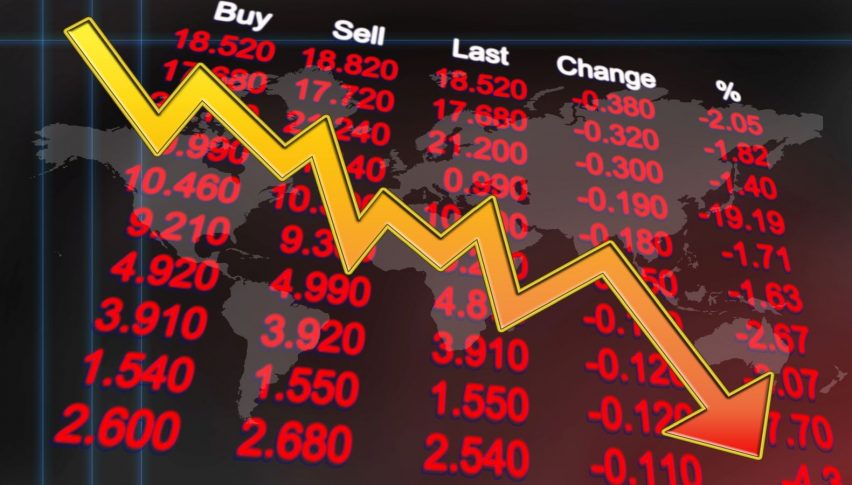 Sentiment Sours, U.S. Stocks Turn South
Tuesday's late-session plunge in U.S. stocks has continued this morning, with the big three indices deep into the red. At the halfway point of the American session, the DJIA DOW (-475), S&P 500 SPX (-48), and NASDAQ (-148) have all gone negative. The losses are being chalked up to FED Chair Jerome Powell's ominous commentary earlier today.
This week has brought a one-two punch from U.S. infectious disease head Anthony Fauci and FED Chair Jerome Powell. Yesterday, it was Fauci issuing a staunch warning against a hasty reopen. Today, Powell put forth a blockbuster of his own:
"While the economic response has been both timely and appropriately large, it may not be the final chapter, given the path ahead is both highly uncertain and subject to significant downside risks."
Just like Fauci's Senatorial testimony yesterday, Powell's comments have been ill-received by the markets. According to Fauci and Powell, a second wave of COVID-19 is likely and economic uncertainty is unprecedented. 
To say the least, sentiment toward U.S. stocks has turned sour.
U.S. Stocks Trend South For The Second Straight Day
In a Live Market Update from Tuesday, I took a look at the downtrend in the CBOE's Volatility Index (VIX). Figures were around 28, a moderate level in comparison to those of the past few months. Now, the VIX is in the neighborhood of 36; a shift of more than 28%. Suffice it to say, business has picked up dramatically.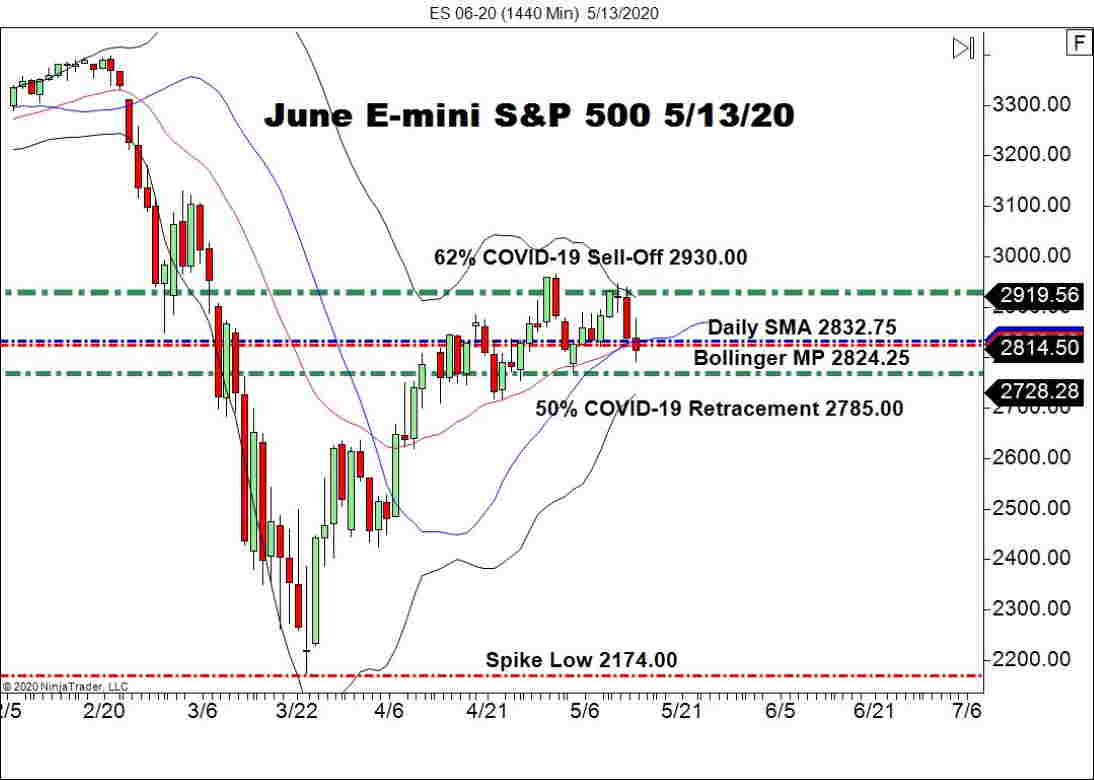 Overview: The June E-mini S&Ps have broken bearish. The Bollinger MP has crossed over the Daily SMA and price is beneath daily support. At least from a technical standpoint, U.S. stocks appear poised to fall in the short-term.
Over the past four sessions, market fundamentals haven't been good. News from the COVID-19 front has brought investor angst, as has the FED's economic outlook. Factor in last Friday's record-breaking American Unemployment Rate, and equities bulls are desperate for some good news toward U.S. stocks.