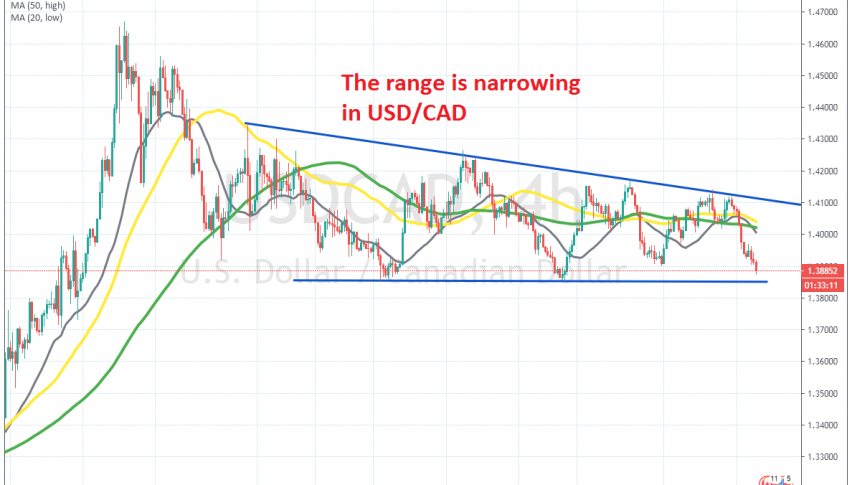 USD/CAD Heads For the Support, As the Triangle Narrows
USD/CAD surged around 15 cents in the first two weeks of March, as coronavirus spread in Europe and traders ran to the USD as a global reserve currency. On the other hand, crude Oil was declining fast, which fueled the bullish momentum further for this pair.
But, the climb ended back then and this pair has been pulling back lower. Sellers are not making any new lows since the beginning of this month, but the highs have been getting lower indeed. This pattern looks like a wedge or a triangle, as the range narrows towards the tip.
Today we are seeing a decline which started yesterday, following some USD weakness. SO, the reversal took place at the declining trend line once again. The price is facing the support line now, although we will see if it will break, because US Oil has climbed above $30, which is supporting the CAD. If not, then we might go long from the support level in USD/CAD.