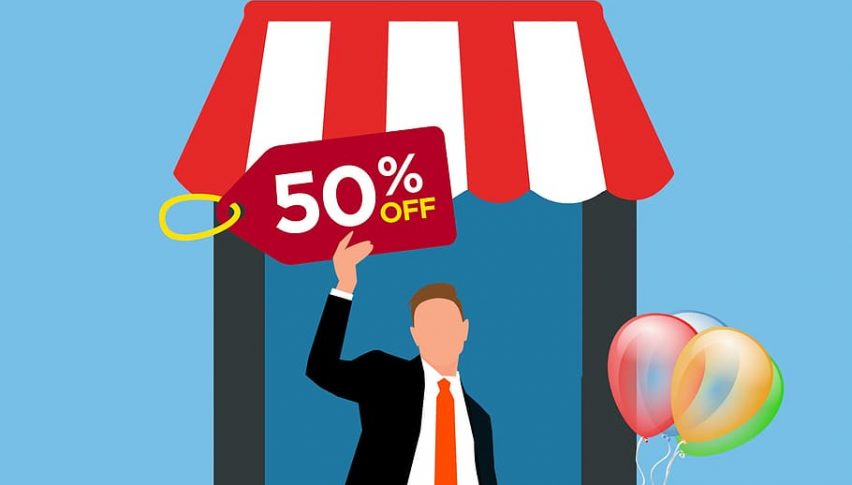 Britain's Shop Prices Fall Sharply as Non-Essential Retailers Offer Deep Discounts
Posted Wednesday, June 3, 2020 by
Arslan Butt
• 1 min read
Shop prices in Britain fell sharply during May as retailers tried to entice consumers by offering deeper discounts, especially on clothing and furniture, amid the coronavirus pandemic-led lockdown. BRC-Nielsen's shop price index indicate a drop in shop prices by 2.4% during May after falling by 1.7% in the previous month.
Most of the decline in shop prices was driven by retailers of non-essentials who were forced to shutter their businesses during the lockdown and were unable to garner any sales during the period. Shop prices among non-essential retailers fell by 4.6% during May, the steepest decline seen since December 2006. In April, their shop prices had fallen by 3.7%.
Inflation in food prices also marked a decrease during May, falling from 1.8% in April to 1.5%. Prices of fresh foods also rose at a slower pace, from 1% in April to 0.5% during May.
Chief executive at BRC, Helen Dickinson, observes, "Shop prices in May fell at their fastest rate since 2006, which was largely driven by the drop in non-food prices. Year-on-year food prices increased slightly due to higher business costs, implementing social distancing measures and the upward pressure from labour shortages, but were down on the previous month as more home-grown produce became available."
The US consumer is softening as intertest rates go up, which is a factor for the USD retreat and for the FED to stop hikes
16 hours ago