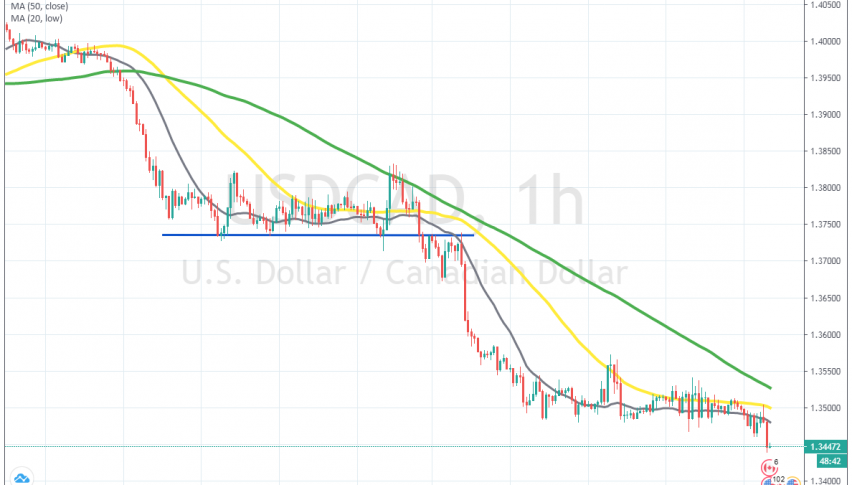 MAs Keep Pushing USD/CAD Lower Again Today, as Oil Keeps Climbing
USD/CAD usually follows Crude Oil prices as they move up and down, since Canada is a major Oil producer. The CAD fell lower as Crude Oil was also crashing in March, sending USD/CAD surging around 15 cents higher to 1.47 by the middle of that month.
But, we saw a divergence in these two assets from the middle of March until the middle of April. US Crude Oil crashed to -$37 but USD/CAD was retreating lower during that period. Although, that was a weakness period for the USD, just like now, so the other side of the coin had its say.
The decline has continued since then and it has picked up pace recently, as Crude Oil reversed up. Today US WTI crude is trading above 1.38 and USD/CAD has turned bearish again after a small retrace higher, which ended at the 50 SMA (yellow) on the H1 chart. After forming an upside-down hammer which is a reversing signal, USD/CAD turned more than 50 pips lower. So, moving averages are doing a good job in pushing this pair lower and we will try to sell pullbacks higher.