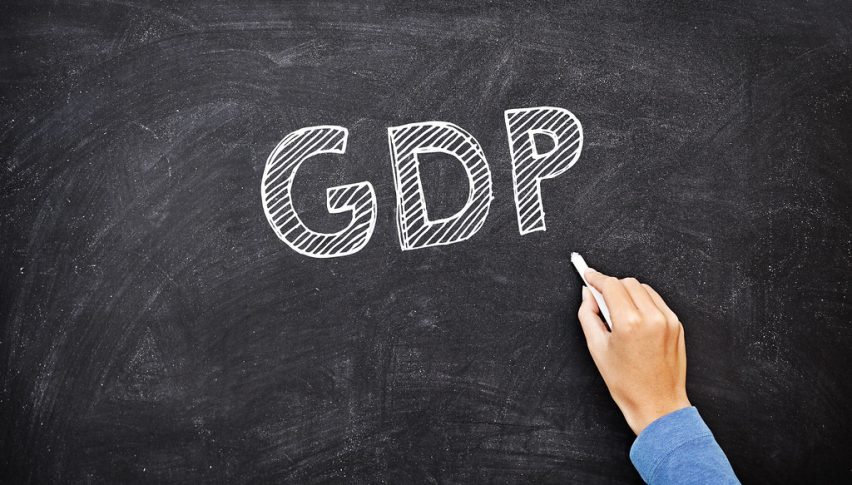 Japan's Q1 2020 GDP Revised on Account of Higher Capital Spending
Posted Monday, June 8, 2020 by
Arslan Butt
• 1 min read
The contraction in the Japanese economy has been revised higher, to indicate a lower than expected decline, however, the risks of a recession continue to weigh on the world's third largest economy. According to revised data, Japan's economy contracted by 2.2% YoY during Q1 2020, lesser than the preliminary reading of 3.4% contraction.
However, the decline was slightly higher than the economists' forecast, which stood at 2.1%. In Q4 2019, Japan's GDP reading came in at -7.2%, indicating that the country has fallen into a technical recession even before the coronavirus pandemic fueled lockdown was implemented.
On a quarterly basis, the contraction in the economy during Q1 this year works out to 0.6% YoY, a better figure than the initial reading which estimated a 0.9% QoQ contraction. The improvement in the GDP reading was driven by higher levels of capital spending during the first three months of the year.
Business spending gained by 1.9% QoQ in the first quarter of the year, after having estimated to have fallen by 0.5% instead. However, private consumption figures were revised lower for the period, from the prelim reading of 0.7% to a final decline of 0.8% even as net exports took off 0.2% of Japan's GDP.