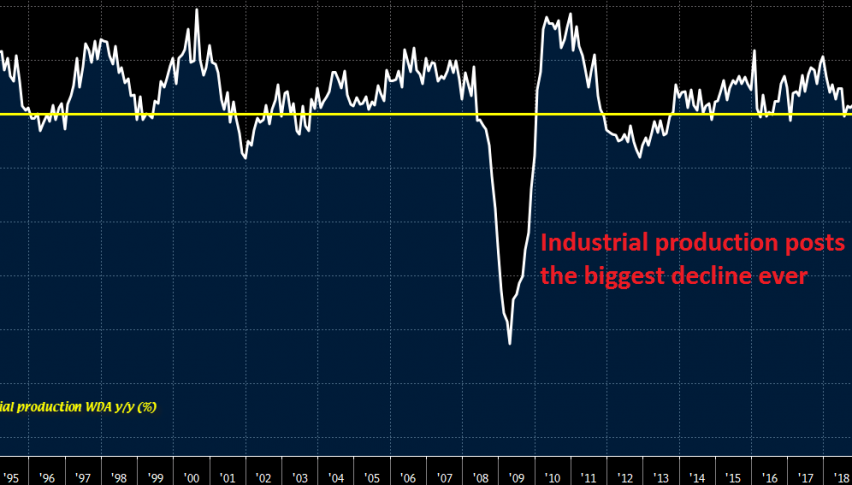 Industrial Production Declined Further in April in the Eurozone
The manufacturing activity as well as industrial production were already in a tough position in Europe last year, due to the escalating trade war between US and China. Industrial production was negative for most of 2019, with only three months when production increased.
But, in March and April this year the situation went from bad to worse and this sector posted some deep contraction falling by 11.9% in March, while in April the decline was even bigger. Below is the report for April:
Eurozone April industrial production -17.1% vs -18.5% expected
March stood at -11.3%; revised to -11.9%
Industrial production WDA YoY -28.0% vs -28.8% expected
Prior YoY industrial production -12.9%; revised to -13.5%
Those are some horrific numbers but again, it isn't surprising at this stage since we know that April is the worst month in terms of economic activity due to the widespread lockdown measures in the region and the peak fallout from the virus outbreak. This all just serves to reaffirm that Q2 economic conditions are set to be the worst in history for the euro area – much like most parts of the world.