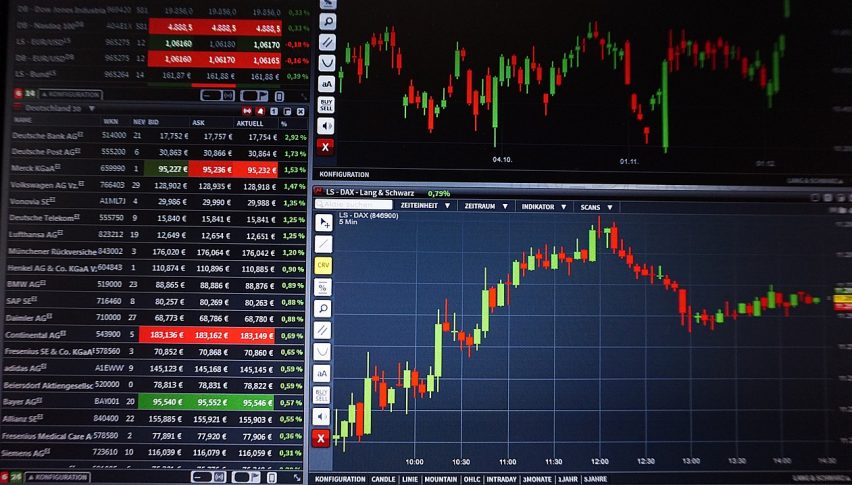 Retail Sales Boost 2-Day Gains For The S&P 500
For the second straight day, U.S. index futures are putting on a show. Just past the halfway point of the Wall Street session, the DJIA DOW (+585), S&P 500 SPX (+65), and NASDAQ (+185) are all driving toward monthly highs. Long-gone is the panic of last Thursday; investor angst has been replaced by optimism over this morning's record-setting Retail Sales (May) report.
If you've been following the economic data throughout the COVID-19 contagion, then you know the numbers have been all over the map. It's my contention that current economic reports are next to useless due to the unprecedented nature of the coronavirus shutdown. Nonetheless, equity bulls are giddy over today's Retail Sales (May) figures:
Event                                                       Actual              Projected          Previous
Retail Sales (MoM, May)                        17.7%                  8.0%                   -14.7%
Retail Sales Control Group (May)         11.0%                  4.7%                   -12.4%
Core Retail Sales (MoM, May)                12.4%                  5.5%                  -15.2%
Retail Sales (MoM, May) posted an all-time record monthly gain at 17.7%. While this news is being welcomed by the markets, it's no reason for a parade. During April, the economy was closed and the U.S. government passed out stimulus checks like they were going out of style. At the very least, retail was primed for a major bounceback.
Of course, as we move forward, conventional economic data will begin to gain added relevance. Subsequently, this year's Q3 figures are going to be critical as the global economy attempts a return to full capacity. 
Record Retail Sales Boosts The June E-mini S&P 500
The chart below will be our last look at June E-mini S&P 500 futures. Trading volumes have already rolled over to the September contract at a 2/1 clip. Notwithstanding, the June E-mini S&Ps have turned in a solid two-day bull run.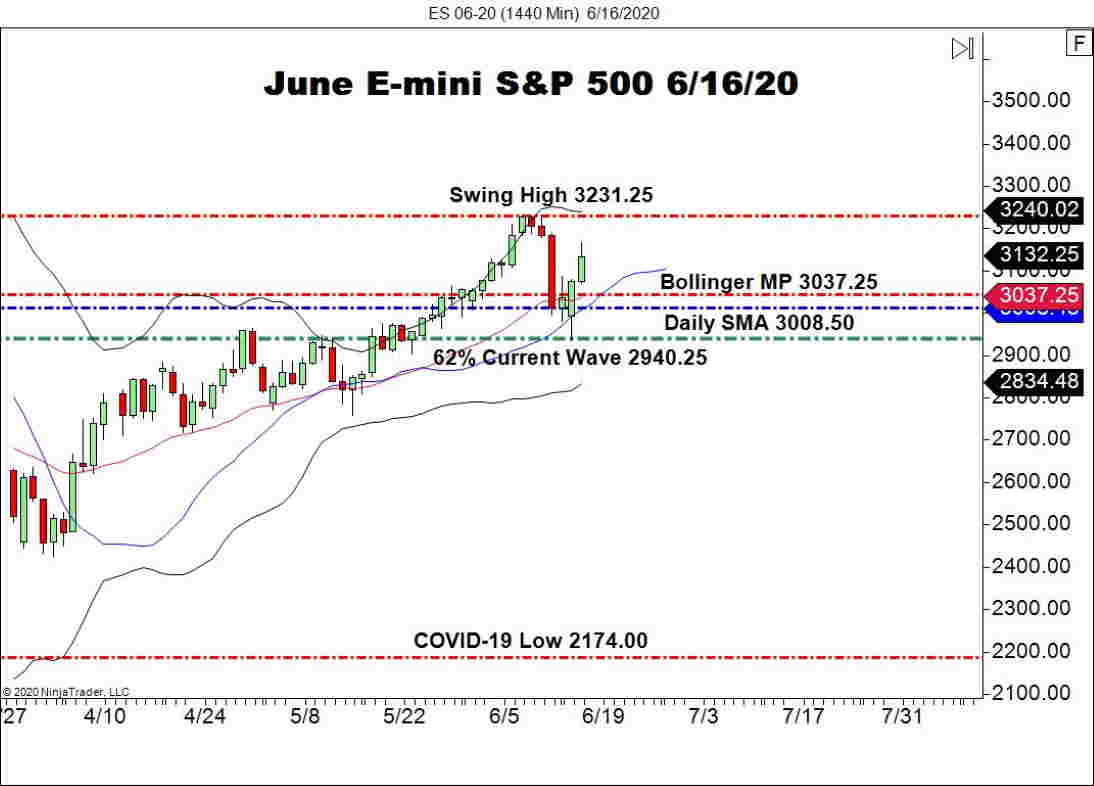 Overview: From a technical standpoint, the June E-mini S&Ps have recovered magnificently from March's panic lows. The uptrend remains intact and a bullish bias is warranted. If the economic picture continues to brighten as suggested by today's Retail Sales (May) numbers, be ready for the U.S. indices to post fresh all-time highs by 1 August.