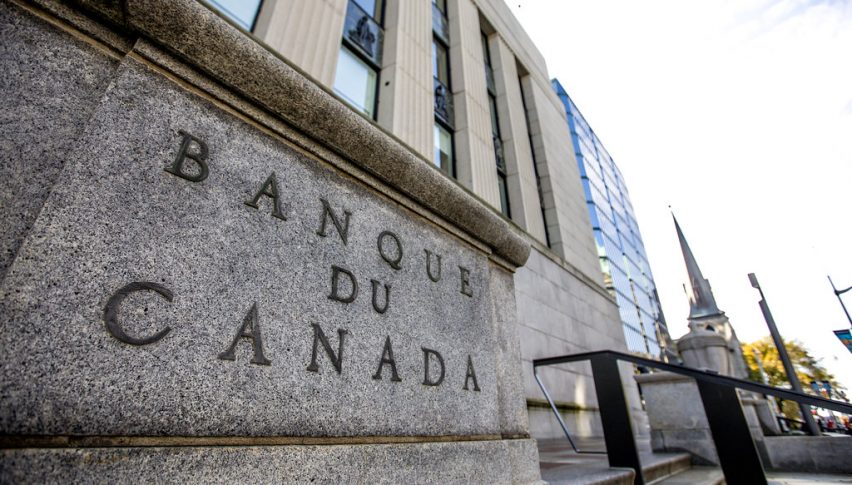 BOC Governor Comments on Economic Recovery, Unemployment
Posted Wednesday, June 17, 2020 by
Arslan Butt
• 1 min read
During his first public appearance after taking over as the Bank of Canada's governor, Tiff Macklem, maintained that the central bank would continue to leverage monetary easing measures, including keeping interest rates low, for as long as it takes the Canadian economy to recover from the impact of the coronavirus pandemic. He also confirmed that the BOC would share its revised outlook for output and inflation during the next monetary policy meeting scheduled on July 15.
Macklem made these comments while addressing a parliamentary committee, adding, "For now and the foreseeable future, we are focused on providing monetary stimulus and delivering low interest rates to support the recovery. Given the unknown course of the pandemic, I expect this will be more of a scenario than a forecast and will also include a discussion of the key risks."
The BOC cut its key interest rates down to 0.25% back in March when the coronavirus pandemic began and opted to hold rates unchanged at its latest monetary policy meeting earlier this month. While Macklem expressed hope that employment levels could rise as Canada reopens its economy, he did caution that some jobs that were lost during the lockdown may not revive in the coming months.
He also cautioned that consumer confidence and purchasing power is expected to be affected severely and that economic recovery will take much longer.