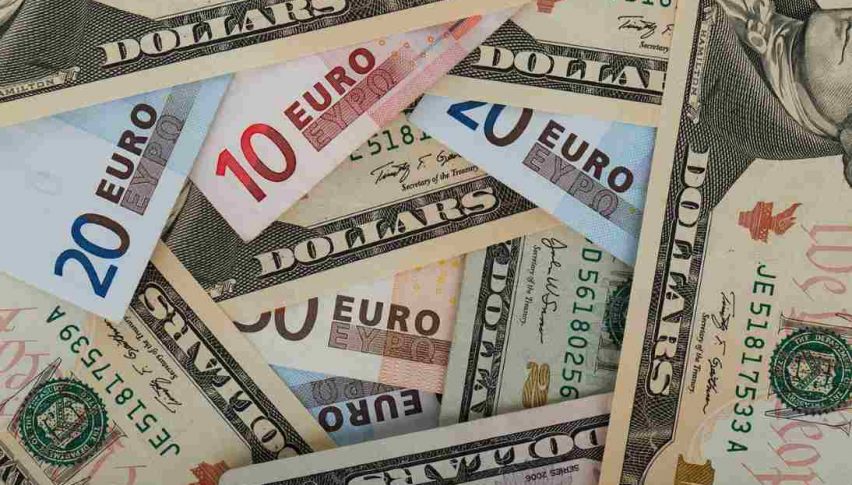 Fibonacci Support Holds For The EUR/USD
The Greenback is showing weakness vs the majors as the COVID-19 grand reopening rolls on. Today's big moves have been uptrends in the EUR/USD and GBP/USD. Also, safe-haven currencies are on the march, with the USD/CHF and USD/JPY falling precipitously.
On the economic news front, American manufacturing is improving quicker than expected. Here are the headlines from this morning's premarket releases:
Event                                                                           Actual               Projected         Previous
Markit Manufacturing PMI (June)                             49.6                      48.0                    39.8
Richmond FED Manufacturing Index (June)             0                           -41                      -27
While these are rather abstract figures, both outperformed expectations. In fact, the Richmond FED Manufacturing Index blew projections out of the water. Barring another COVID-19 shutdown, it looks like U.S. industrial growth is poised for a quick and robust recovery.
In a Live Market Update from Monday, I broke down the sluggish performance of Existing Home Sales (May). Today has brought opposing news, with New Home Sales (May) posting a 16.6% month-over-month gain. This is an extremely positive report, even though the number of new homes on the market is much smaller than existing ones. No doubt, U.S. real estate is going to be a sector to watch as the summer progresses.
Let's dig into the EUR/USD and check out how that key Fibonacci support level fared.
EUR/USD Rejects Downside Support
Last week, I issued a long trade recommendation in the EUR/USD from 1.1176. The play turned out to be a success, producing a quick 30 pips profit. Now, bids are hitting the market in mass and rates are above 1.1325.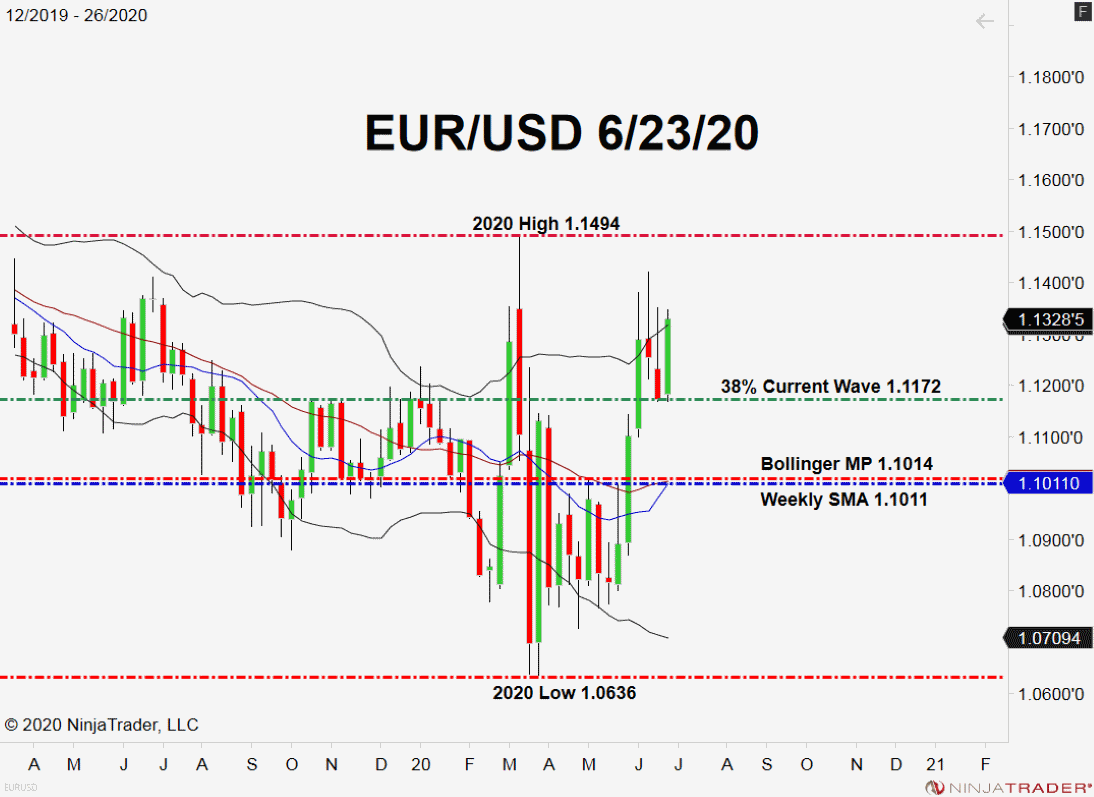 Overview: Currently, there is a growing sentiment that an inflationary cycle is just around the corner for the Greenback. However, traders also believe that the FED will hold rates low until at least 2022. According to the CME FEDWatch Index, there's a 100% chance that the Federal Funds Rate will remain at 0.0%-0.25% through March 2021. Given the inflation/dovish FED combo, the majors are gaining ground on the USD. For the EUR/USD, rates are in bullish territory and should stay there for the immediate future.