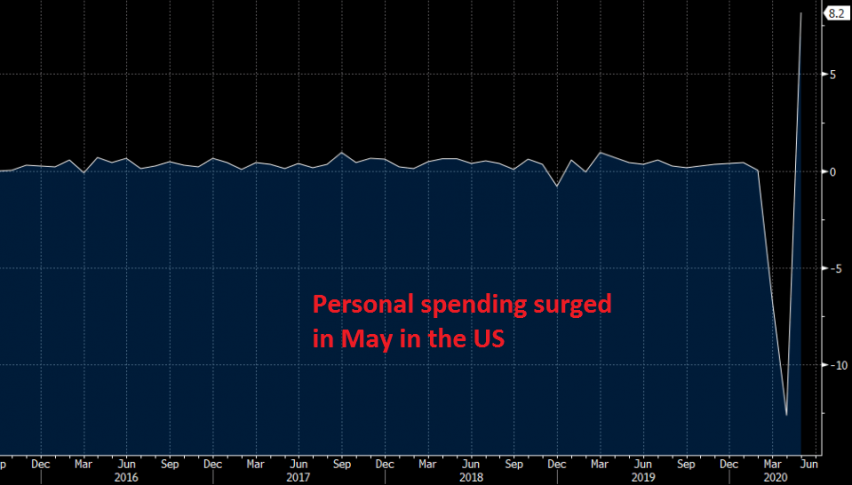 US Spending Increases in May, While Income Fell
The US personal spending and personal income reports have been released, which we covered live on our calendar section. Spending posted some major increase in March and April, during the lock-downs, but it has surged again in May, as the US reopened. But, the income has declined, which should be because of the Trump coronavirus cheques. Below are both reports:
US May Personal Spending
May personal spending +8.2% vs +9.2% expected
Prior was -13.6% (revised to -12.6%)
Personal income -4.2% vs -6.0% expected
Prior personal income +10.5% (revised to +10.8%)
With the revisions, the picture here remains a stronger-than-expected consumer and government stimulus cheques shore up incomes. The income for many people was bigger during the lock-downs because of these cheques, so now the income has declined in May.
Details:
Real personal spending +8.1% vs +8.7% expected
Prior real personal spending -13.2% (revised to -12.2%)
PCE deflator +0.1% vs 0.0% exp m/m
Deflator y/y +0.5% vs +0.5% exp
Core deflator y/y +1.0% vs +1.0% exp
The savings rate data has been extreme since the pandemic. Pre-pandemic it was around 8% then jumped to 12.6% in March, to 32.2% in April and 23.2% in May.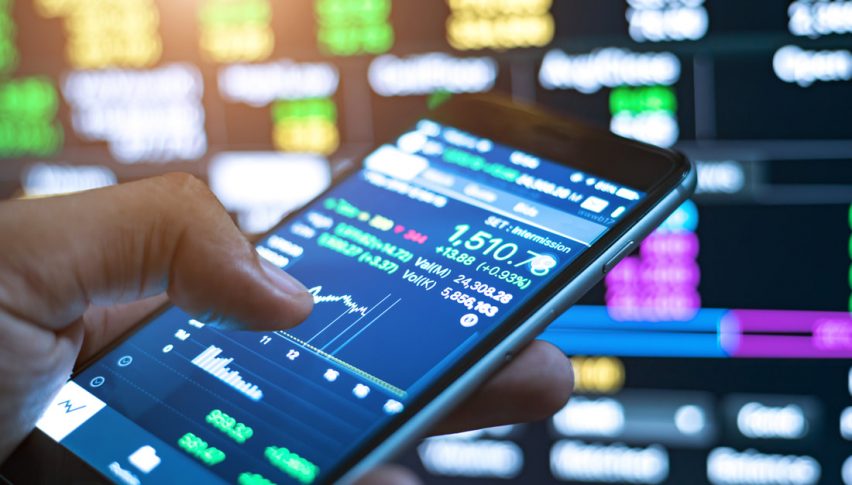 10 months ago
ISM services and ADP employment reports showed further expansion in the US economy
1 year ago